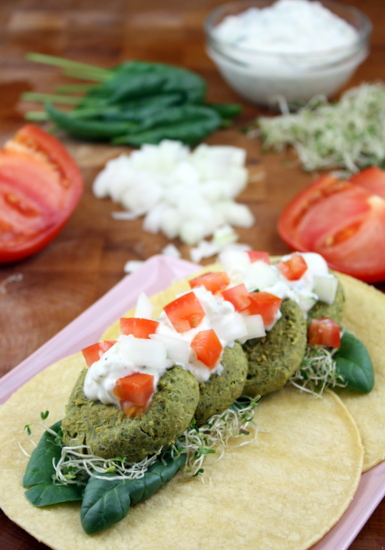 Remember in high school when you'd wake up with a pimple, or have a bad hair day, or not be able to find the right outfit, and it felt like perhaps the world would end because of it? I'm having one of those moments.
Yesterday we went on a 65 mile (hilly!) ride, which we thought might require arm and leg warmers the entire time. We were wrong, and peeled them off before noon. With hours left to ride, I should have known my skin would be lobsterized by the time we got home! I can feel my Mom cringing as she reads this — sorry, Mom!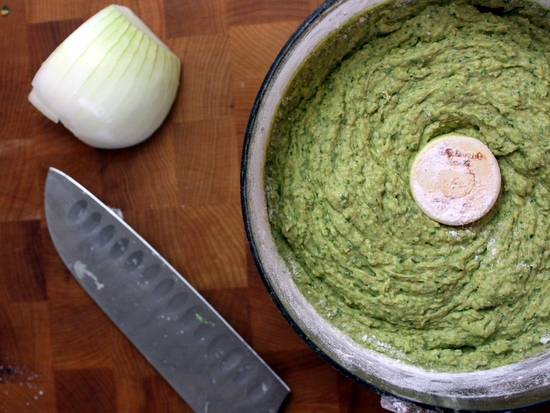 Normally, this would just be unfortunate, uncomfortable, and embarrassing; however, my cousin is getting married this weekend. Now I can feel the entire family cringing. Sure, I would have weird tan lines anyways (biker/farmer tan in a nice dress for a wedding? ugh!), but now it will be THAT MUCH MORE pronounced. There is a beautifully crisp (no pun intended) line in the middle of my biceps, and another at my wrists. White hands = the new rage. I'm seriously considering finding a long-sleeved alternative — although the hot and humid Midwest weather does not make that an appealing alternative. I think I'll spend this week drowning in ice cream in an attempt to put out the fire that is my arms. I considered posting a picture, but decided I'd save your eyes (and my dignity).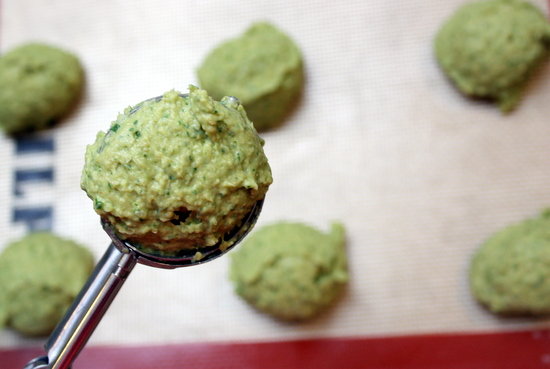 Now that my Mom is probably thoroughly mortified about my existence as her daughter, I'll attempt to make up for it by professing my love for falafel. I've mentioned before how grateful I am for being made to eat ethnic foods when I was young, and falafel falls directly into that category. I remember being pretty young and DELIGHTED that we were having falafel for dinner! Why couldn't we have it EVERY NIGHT?! I seriously love this stuff.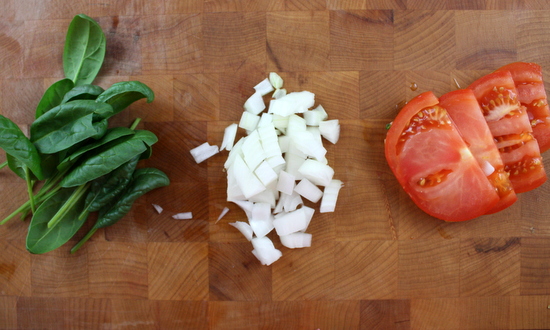 This recipe is a bit different — it has spinach, and is baked into a fluffier, less crumbly, non-fried version. It's delicious! I decided to throw in a serrano chile to give it a bit more spice, and it was fantastic!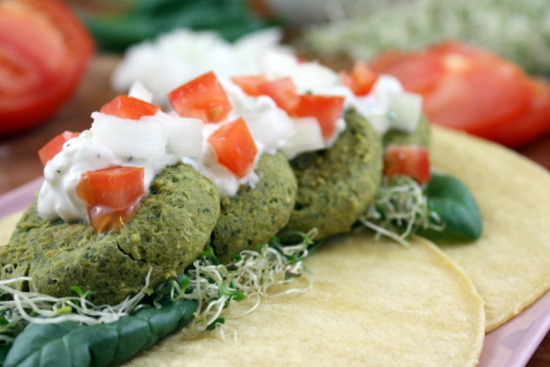 Print Baked Spicy Spinach Falafel with Tzatziki
Author:

Prep Time:

60 mins

Cook Time:

15 mins

Total Time:

1 hour 15 minutes

Yield:

4

servings

1

x
---
Description
A delicious twist on the classic chickpea falafel with spice and a cool tzatziki to drizzle over the top.
---
Falafel
1

(14.5 oz) can of chickpeas

1 cup

chopped onion

2 Tbsp

chopped fresh parsley

2 Tbsp

finely chopped fresh cilantro

1

small serrano chile, chopped

3/4 cup

spinach leaves, loosely packed

1 Tbsp

olive oil

1 Tbsp

lemon juice

1 tsp

salt

1 tsp

cayenne pepper

4

cloves of garlic, chopped

1 teaspoon

cumin

1 teaspoon

baking powder

1/4

–

1/2

cup flour
Tzatziki
1 1/2 cups

plain greek yogurt

3 Tbsp

olive oil

2

cloves garlic, minced

1 tsp

salt

1/2 tsp

pepper

1

cucumber, chopped and seeded

1 tsp

. chopped fresh dill
pita bread, or tortillas
garnishes (chopped tomato, onion, sprouts, spinach, etc.)
---
Instructions
 In your food processor, combine all ingredients except for the baking powder and flour. Pulse until mixed, but not totally pureed. Sprinkle the baking powder and 1/4 cup flour over the top and pulse again until mixed. Add the flour, as needed, until the mixture is not runny. It will be sticky, but that's okay.
Place the mixture in the refrigerator for 1+ hours to chill.
Meanwhile, you can make your tzatziki sauce! Combine the yogurt, olive oil, garlic, salt, pepper, cucumber, and dill. Mix to combine.
When you're ready, preheat the oven to 350 F. As if you were baking cookies, spoon the mixture onto a baking sheet lined with parchment paper or a silpat. Bake for 15-20 minutes, then gently flip the patties over, and bake for another 10-15 minutes.
Serve on pita bread (or tortillas), with the tzatziki sauce, sprouts, spinach, chopped onion, and chopped tomato.
---