I was told there would be snow. Substantial snow, for the last two days. They predicted 3-6 inches here in town, and 6-12 in the mountains. What actually happened? A dusting down here, and TWO inches in the mountains. WHAAT!? Yes, I'm disappointed. I was really excited to wake up to a white world for the first time in a long time (well, like three months since winter in Montana is an eternity). You all that if I were in charge of the climate up here it'd be tropical sun every day, but I haven't quite figured out how to do that yet so I TRY to get excited about winter. If it's going to be miserably cold, at least make it SNOW!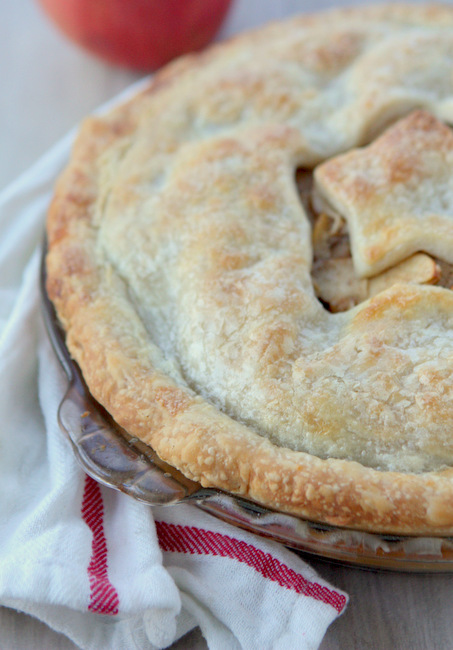 After two ridiculously warm and sunny days of cross racing this weekend (seriously, I think I have the best tan I've had all year. Thanks, October!), the last two days have been CHILLY. I've been stationed on the couch, under my favorite alpaca blanket, with the fireplace (!!) on, dreaming up warming recipes. Chai? Yes. Win.
Chai apple pie? YES. EVEN MORE WIN!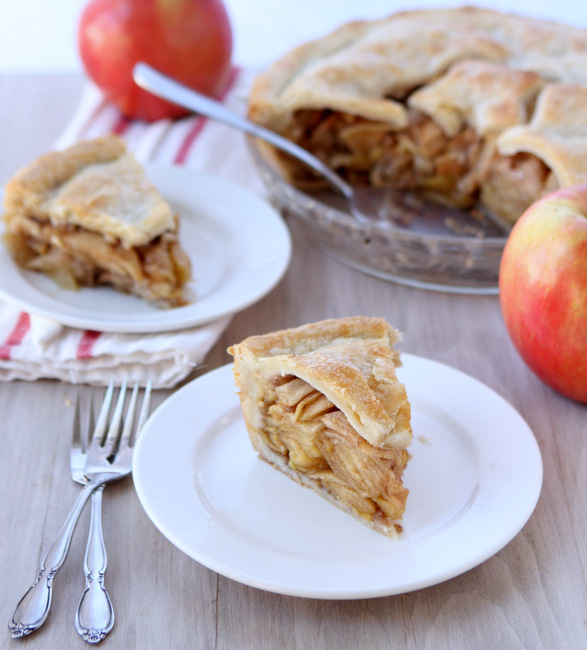 Ever since I bought a new jar of cardamom a few weeks ago, I cannot stop on the chai/cardamom train. I have some weird combinations in my brain right now, which you may (or may not) be lucky enough to see in the near future. One of them is already in the cookbook! No matter how weird it gets, I don't think chai apple pie is a stretch. Chai + apple = fall. Be grateful I didn't force pumpkin into the mix here, too!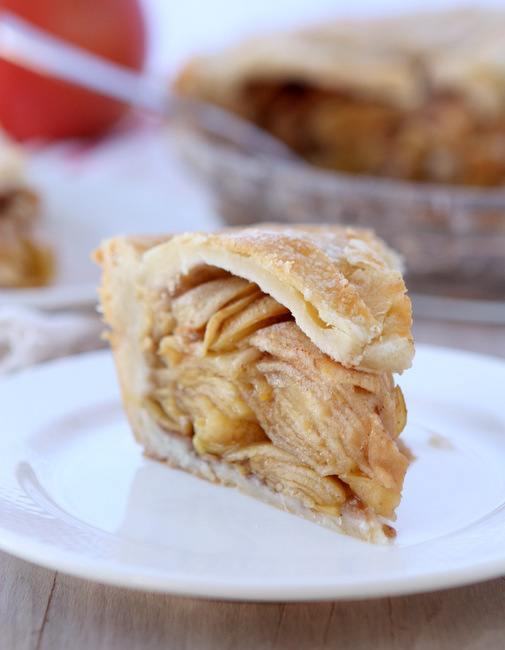 As far as the recipe goes, it's pretty straightforward. Apple pie, plus chai spices. A lot of them. I sliced my apples mighty thin, so they'd cook a bit faster, but if you like chunkier apples you may want to cook them on the stove for a bit before baking to ensure they soften fully.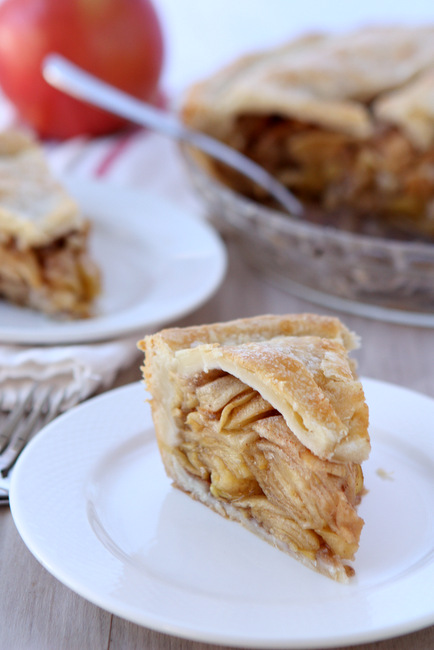 Go get your fall on with this one!
Print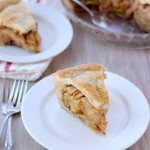 Chai Apple Pie
Author:

Prep Time:

20 mins

Cook Time:

60 mins

Total Time:

1 hour 20 minutes
---
1

double-crust pie dough

1/2 cup

sugar + sugar for sanding

1/4 cup

tapioca starch

2 tsp

cinnamon

1 tsp

cardamom

1/2 tsp

nutmeg

1/4 tsp

ground cloves

1/4 tsp

ground coriander

1/4 tsp

ground ginger

1/8 tsp

finely ground black pepper

8 cups

very thinly sliced apples

1/3 cup

butter

2 Tbsp

heavy cream
---
Instructions
Preheat the oven to 375 F.
Roll out one crust and fit into a pie plate.
Combine 1/2 cup sugar with the tapioca starch and all spices, mix well. Toss with the apples until they are well coated.
Pour the apples into the prepared crust, and dot with butter.
Roll out the second crust and crimp it on top of the first, making sure there is some sort of vent.
Brush the top crust with the cream, and sprinkle heavily with sugar.
Bake for 60 minutes, tenting with foil if the crust becomes too dark.
---