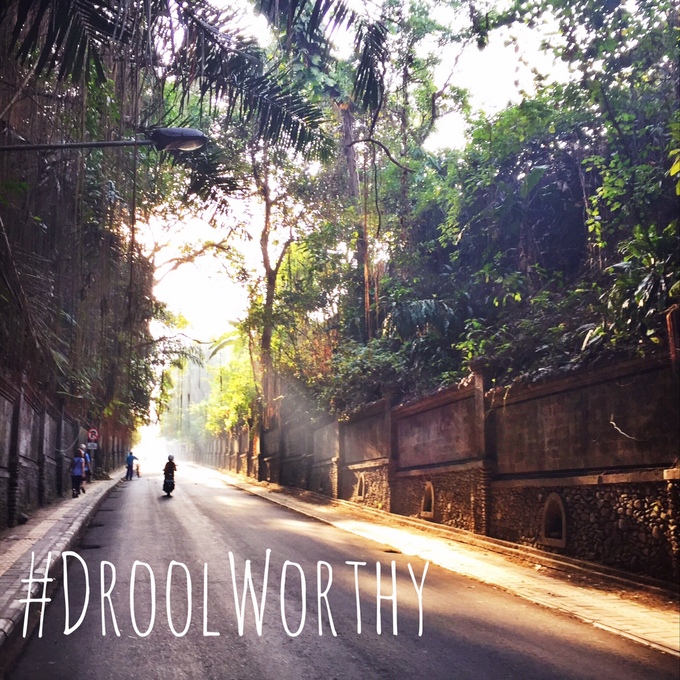 Oooh sweet weekends! I hope you're having a lovely weekend, complete with fall goodness to the max! We moved into our new house in Bali this weekend, which took about 5 minutes since we still only have our little carry-on suitcases. Now we need to make it more of a home! It's a brand-new 2-bedroom place with nothing on the walls… and the ugliest living room furniture you've ever seen. Luckily the beds are white and gauzy and totally make up for it. I can suffer through the furniture, and have plans for a pillow-den in a vacant corner, but we need some art ASAP! This week we'll still be settling in and doing things like stocking the kitchen, signing up for the CSA, buying housewares (and props!), etc. but we'll also be moving into our "normal" life here in Bali. That's the whole point of being stationary for six months here! I'll start going to yoga classes on a regular schedule, we'll being learning Indonesian, and we'll get back to work! You can expect some Balinese recipes coming your way next week! AAH! As usual, you can keep up with me on instagram. xoxo
Here's what I found on the interwebs this week that made me drool!
Did you find anything awesome this week? Please share it with us in the comments below!