Who else is glued to the TV now that the Olympics are one? Yep, me too. If I'm not at work, or outside running or on the bike: I'm watching the Olympics. Needless to say, my kitchen is a disaster, laundry needs to be done, and you fine folks are being ignored. My bad! July is quickly concluding, so I need to keep my work on updating each month about the garden! First, a few pictures from life in the last month: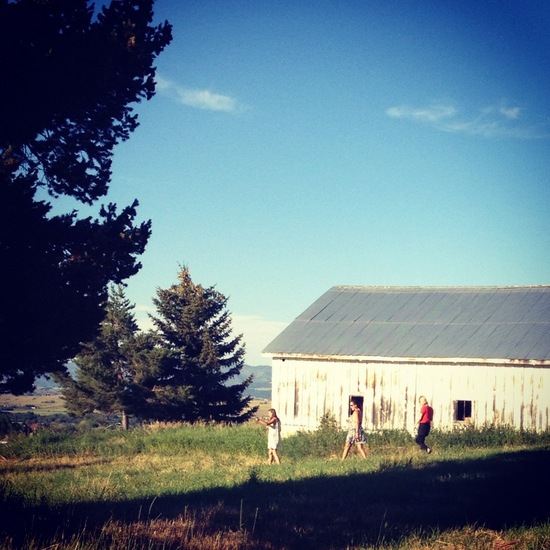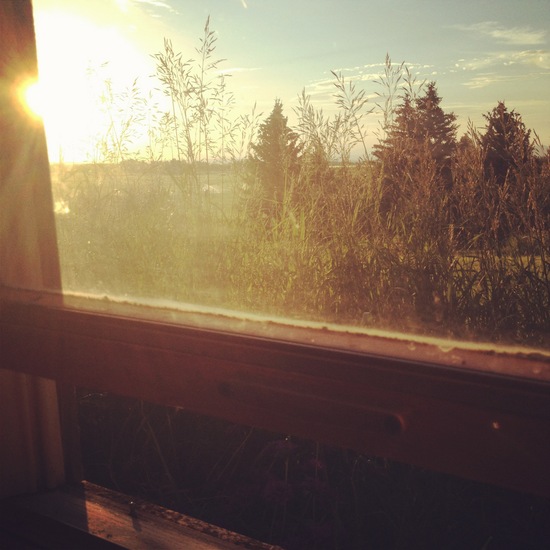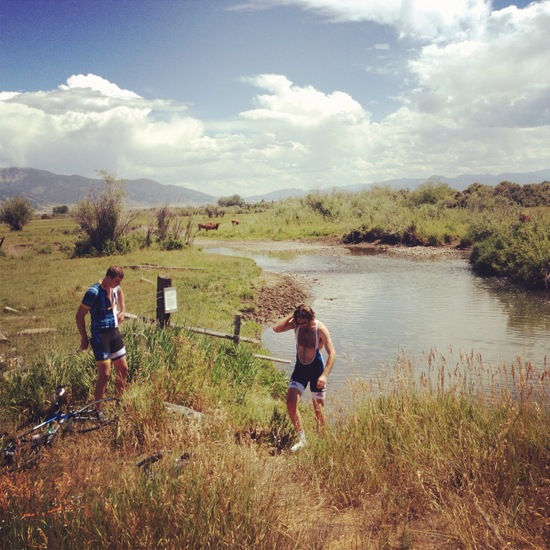 Since my last garden update, we have received dirt for our beds, and planted many things outside! Some of this didn't actually happen until two weekends ago… but it's better late than never, right? I finally planted a variety of things out in the long planters along the front of the house, and those seem to be doing really well. I also have planted a bunch of flowers (poppies and petunias!), which I'm really excited about! They'll be super late bloomers, and hopefully will actually bloom, but I'm just eager to have some pretty flowers!
I've definitely learned a lot already about what to do better next year: what to start early, or later, in the greenhouse, to be more on top of getting things outside, etc. Being so busy really let the garden fall behind! Luckily things keep growing! The only issue I'm really having is ants! Ugh! They're eating the leaves on my beets, as well as some other plants… and I'm not really sure what to do about them. Admittedly, I have not looked into the issue at all.
Arugula: The arugula has been one of my best growers! I've been eating it a lot with eggs (on a bagel with cream cheese!), and sticking it in various dishes for some greens. I never thought I liked arugula, but I'm actually really enjoying it!
Basil: We should have basil coming out of our ears soon. I have four plants of one variety (started from seed) that are going very well, except for the fact that something likes to munch on the lower leaves. Hmph. I have another variety that I bought as tiny sprouts, then promptly picked too much from… I've been nursing two plants from that batch back to life, and they are finally gaining steam! I also planted five more plants out front, but they have yet to even sprout yet. I'm thinking I should have started them in small containers first, but I'll give them another week to make an appearance!

Beets: The beets are going strong! I was a bit neglegent and left them in a tray in the greenhouse until last weekend – I think they would have enjoyed a bit more space. Now they're outside in one of the raised beds, hopefully getting enough sun, but definitely enjoying the room! I'm tempted to plant some more, but since Derek doesn't like beets… hmph.

Carrots: The carrots I started in a tray in the greenhouse may be at their max size: I think the tray is limiting how much more they can grow. I planted three more rows outside in the front, which have sprouted nicely, and another row in one of the planters: we will have carrots!
Chard: I planted two short rows of chard in the front, and they are already coming up and looking nice! I'm going to be rolling in greens!
Chives: Still not even attending to them, and they're ABUNDANT.
Cilantro: Fail. The seeds sent up weak sprouts, and started getting some leaves, but something has munched on those now! I'm going to have to start over here, I think.
Jalapeños: MY FAVORITE PLANT! I'm so excited about our (one) little jalapeño! I'm hoping this plant will start producing a lot more, but right now I'm just so excited to see our one growing! I think this plant might enjoy a bit more space, so I'm considering moving it to a larger container.

Lemon Balm: Like a weed! Not doing anything here, and we have more than I know what to do with!
Mint: I'm LOVING having mint around! We've been eating a lot of cold rice noodles with a peanut sauce, which is incredible with fresh mint leaves. Also, water (which I already love in abundance) is even more fun with mint sprigs in it!
Onions: Again, I think these feel constrained by the tray they're in… I planted some new ones outside, but am afraid to transplant these in case they are too fragile!
Parsley: Going strong!
Peas: We have peas! Not tons and tons, but I go out and eat a few from the vine each week… and I've planted a few more in the front to climb up our trellis.
Peppers: I finally stopped neglecting these babies and stuck them out front, where there is more sun, and they will have more room. They are also pretty close to the house, so the warmth from the house should help! They're getting bigger already and look like they're about to produce something!

Rosemary: Alive, looks like rosemary, but is still pretty small… I'm not sure if this is normal or not.
Spinach: I gave up on the long-stem spinach: it looked funny and some of it bolted. I finally found NORMAL spinach seeds, so planted a bunch in a planter out back. Hopefully they'll be quick and start producing asap!
Strawberries: Healthy (I think?) and outside, but not producing a darn thing!
Tomatoes: SO EXCITING! One of the plants is HEAVY with green tomatoes (like… 30?), and they're getting bigger by the day! I think I even spotted one starting to turn red today! One other has a few small ones, and the other two have a lot of flowers: we're hoping they'll all be successful! One of the plants is significantly yellow, which we are hoping we can remedy with a bit more TLC. We also did a little bit of pruning to encourage more fruit production – something we're not entirely sure about, but thought we'd give it a go!

Yellow Summer Squash: I'm convinced these weren't polinated early enough, due to being in the greenhouse. They would form little squash (like 1″ long), then nothing would happen. I finally pulled the three up (I had transplanted them into a planter), and planted three new seeds. They're already sprouted nicely, and starting to make leaves! Hopefully they'll have enough time to produce something! We'll see.
Zucchini: Same story as the yellow summer squash, except that the zucchini would get to be about 4″ long, then stop growing. I'm still trying to help them along, and assisting in pollination (where are the bees!?!?).


1