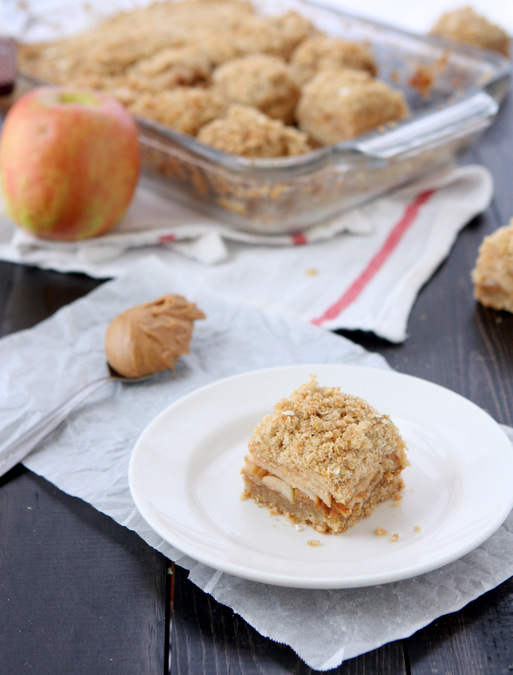 Now that we're officially on the calendar for leaving our lives as we know it (and moving to Asia, in case you missed it), I'm in full-on planning mode. I'm focusing on the month we'll spend traveling in Vietnam, as that comes first and is really the only part I feel the need to have planned at this point. The last time I travelled internationally, which was in Central and South America, I loosely planned things a week or two in advance. I felt I had a pretty good handle on things, as the countries are pretty small, I had done so much research/schooling on the area, the population isn't huge: it was simple to choose what I'd do and make it happen.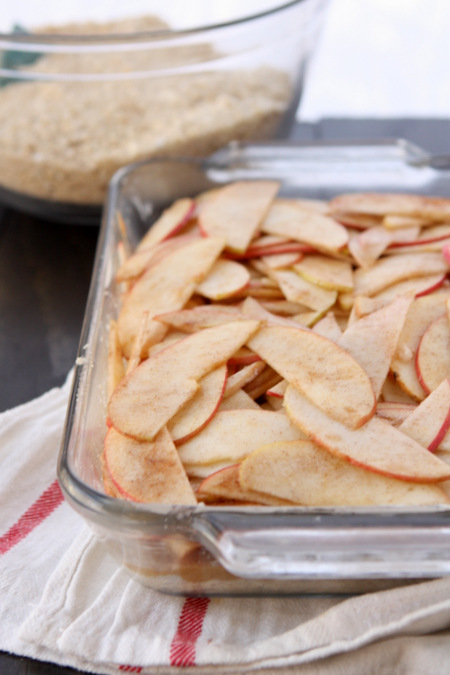 Asia? WHOLE NEW BALLGAME. Not only do I know relatively little about Asia in general (as opposed to actually MAJORING in Latin American stuff), but there are SO. MANY. PEOPLE. and SO. MUCH. TO. DO. And SO. MUCH. LAND. TO. COVER. I'm honestly a little bit overwhelmed. And excited! I'm reading blogs, guide books, novels, watching movies, consulting fancy tour company itineraries, etc. I am determined to know Vietnam like the back of my hand (OR BETTER!) before we get there. Then, we'll throw 3/4 of my planning out the window and do whatever the heck sounds fun. We have a system, and it works really well.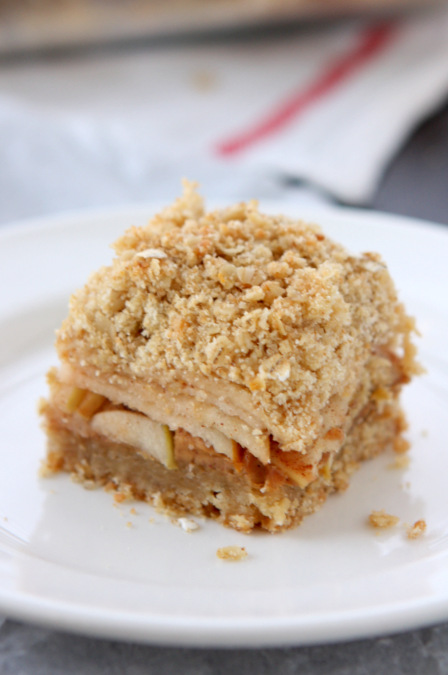 Onto the pressing matters: DESSERT! This is one of those desserts I make for THE PEOPLE. One that friends and family (mainly Derek) say "OMG MAKE THAT" because of one special ingredient: peanut butter. Oof. Fine. I'll do it, every once and a while.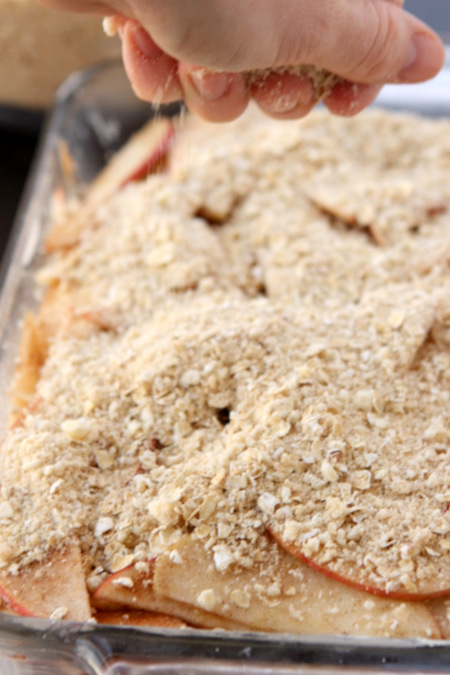 Admittedly, I really liked this. Even with the peanut butter! I convinced myself they were a suitable breakfast food — hello apple (fruit!), peanut butter (protein! nuts!), oatmeal (quintessential breakfast food!). Nevermind the butter and sugar. Although, with the frequency I eat cinnamon-sugar toast for breakfast, it would appear butter and sugar are very much a breakfast food around here.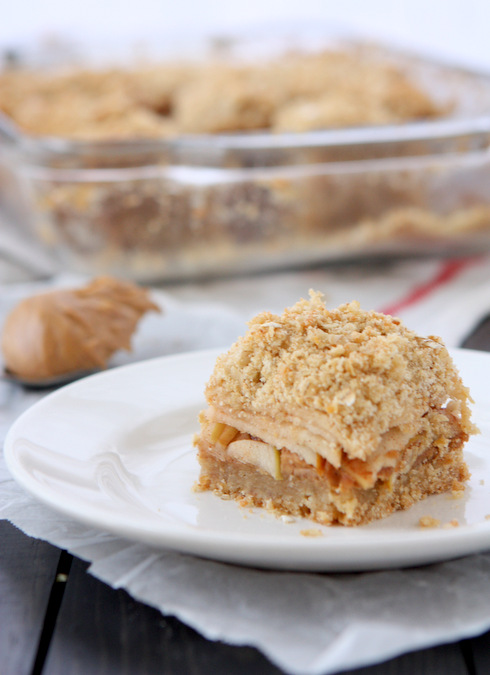 Back to the bars!
I used the base of the blackberry rhubarb crumble bars I made last summer. We LOVED those bars, and made them all. the. time. so I figured it was a good place to start. From there, I literally just spread a tiny bit (ok, a lot a bit) of peanut butter over the crust, followed by classic apple pie ingredients, covered with an oatmeal streusel! YOU CANNOT GO WRONG.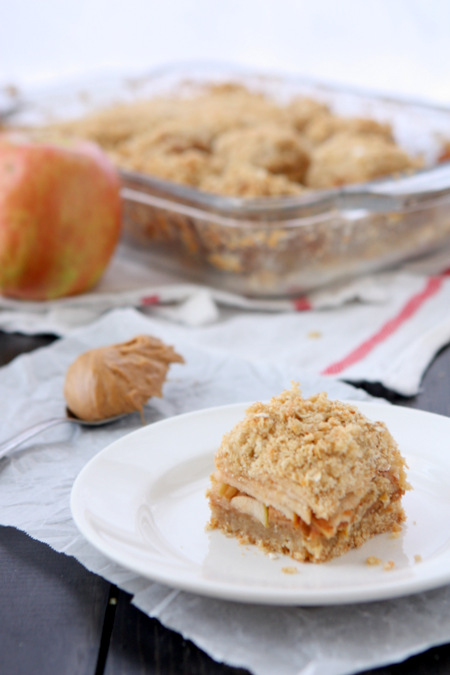 Print Apple Peanut Butter Oatmeal Bars
Author:

Prep Time:

15 mins

Cook Time:

45 mins

Total Time:

1 hour

Yield:

12

-

1

6

1

x
---
1 cup

brown sugar

1 tsp

baking powder

¼ tsp

salt

3 cups

all-purpose flour

1 cup

cold unsalted butter

1

egg

1 cup

raw oats

4

large apples, sliced thin

1/3 cup

sugar

1 Tbsp

corn starch

1 tsp

cinnamon

1 1/2 cups

peanut butter (smooth)
---
Instructions
Preheat the oven to 375 F, and butter a 9×13 baking dish.
Combine the brown sugar, baking powder, salt, and flour in a bowl. Mix until incorporated, then cut in the butter and egg with a pastry cutter or forks. Mixture should be crumbly.
Pat ⅔ of the mixture into the prepared pan. With the remaining ⅓, add the oats and mix to combine. Set aside.
In a separate bowl, combine the sliced apples, sugar, corn starch, and cinnamon. Mix well.
Spread the peanut butter evenly over the crust, then top with the apple mixture and oat crumble mixture.
Bake for 40-45 minutes, or until the top is browning and the sides are bubbling with apple juice.
Remove and let cool before cutting and serving.
---