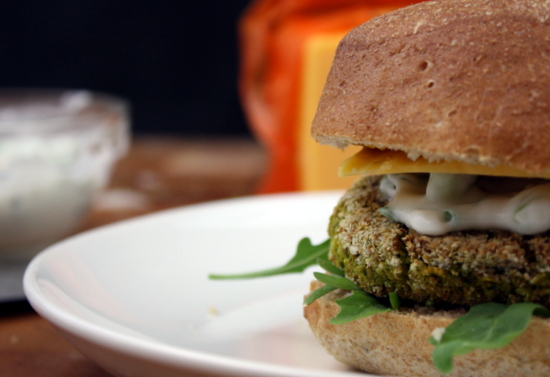 If your Thanksgiving was anything like mine, you're probably still cracked out on sugar and wishing for a green smoothie to wash away your sins. Over the course of five days, I made: 4 cakes, 4 pies, 1 cheesecake, and 6 (SIX) recipes of chocolate sauce. Then I drove twelve hours back to Montana while stuffing myself with a box of Cheez-its.
Somebody hand me some celery.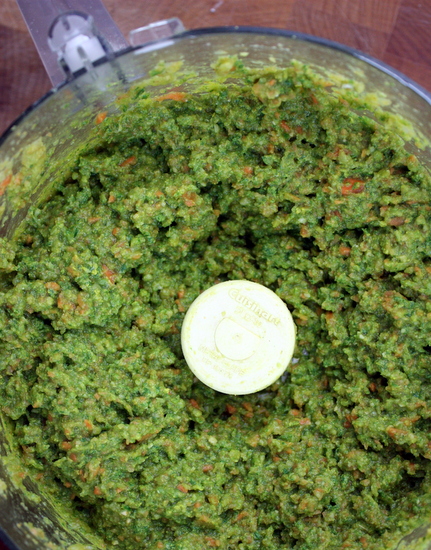 I figured at least SOME of you out there might be feeling the same way. Perhaps you're counteracting the gluttony with a few weeks of extra gym-time before Christmas, or a juice cleanse and extra yoga. Maybe you're just throwing in the towel and giving up until January. Either way, I'm totally on board. Today, I went to the gym and ran (nothing extra, but nothing wimpy), then came home and cooked brussel sprouts for dinner. In bacon grease. With cheese.
Life is all about balance, right? Right.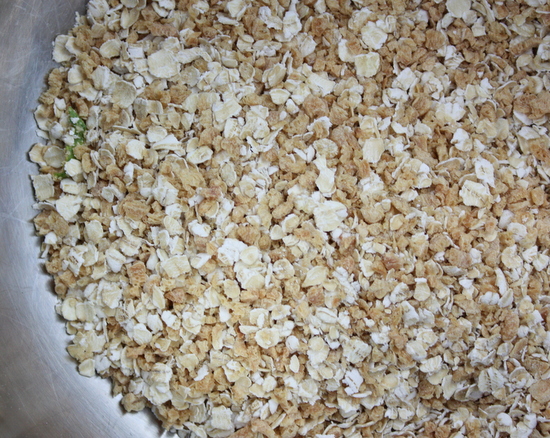 In case you ARE feeling like you need some vegetal inspiration, I give you this lovely veggie burger recipe. I've been sitting on this one for a while, waiting for the perfect moment to share it… I think that time is now! We love veggie burgers, especially when they don't taste like cardboard. In all honesty, I've always loved veggie burgers, and NEVER thought they taste like cardboard unless they're trying to imitate meat. Some things in life just cannot be explained, for example: trying to imitate a real burger.
Start with a boat load of veggies. You can improvise here. Throw in whatever you have. Throw in any kind of beans you have. I make these with black beans frequently. Blend it up!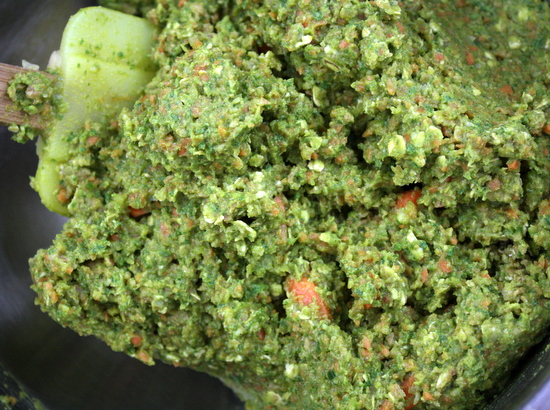 Make some buns. I use this recipe but substitute at least half whole wheat flour, and shape them in a more "rustic" way.
Adding TVP gives some protein and structure to the burgers — and it fills you up! The oats and flour also give structure, so you don't have a floppy/soupy veggie pattie. Ew.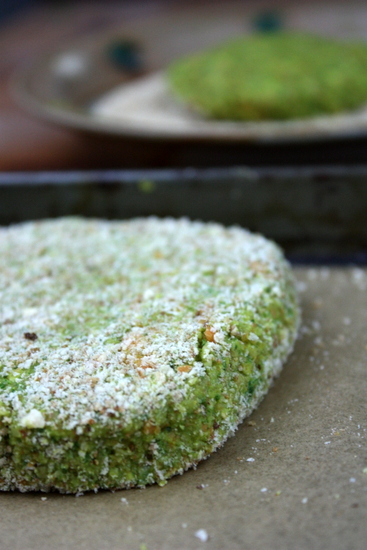 After you fry 'em up (or bake, if you really want to take the time), serve them with more spinach, chopped onion, tomatoes, etc. Also, highly recommended, a slice of sharp cheddar. I won't go into my love of Oregon cheese at the moment, but let it be known: they're the best. Hands down. Don't even try to argue this one. Tillamook Sharp Cheddar, all the way.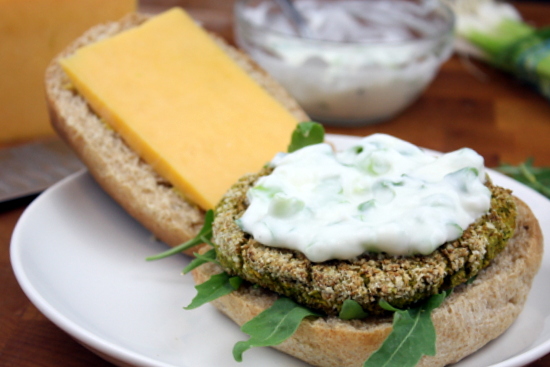 Chickpea Veggie Burgers
1 can chickpeas, drained
2-3 large carrots, chopped
1 onion, chopped
1 green bell pepper, chopped
1/4 cup fresh chives or scallions, chopped
1 cup packed raw spinach (two large handfuls)
1/2 teaspoon curry
1/2 teaspoon garam masala
1/2 teaspoon garlic powder
1 tablespoon tamari (or soy sauce)
1/4+ teaspoon cayenne pepper
salt and pepper
1/2 cup rolled oats
1/2 cup dry TVP (texurized vegetable protein)
1/3 cup whole wheat flour (plus a couple Tablespoons, if needed)
bread crumbs
4 whole wheat hamburger buns
olive oil
condiments/garnishes for burgers
In a food processor, combine ingredients from chickpeas through salt and pepper. Pulse until fairly homogeneous, but slightly chunky. You should be able to see small carrot chunks instead of having a completely smooth texture.
Mix in TVP, rolled oats, and 1/3 cup whole wheat flour. Stir to combine. Let the mixture sit for 5 minutes, while heating olive oil in a heavy skillet over medium heat.*
If needed, add more flour to the mixture. It should be firm and dry enough that you can form it into patties without leaving too much residue on your hands.
Form the dough into patties, coat lightly with bread crumbs, and then transfer them to the hot skillet. Cook until golden on one side. Flip, and cook until both sides are golden. Serve on a whole wheat bun with condiments of your choice!
*You can also bake these at 400 F, but it takes significantly longer, depending on the thickness of the patties. You will need to flip them halfway through baking.