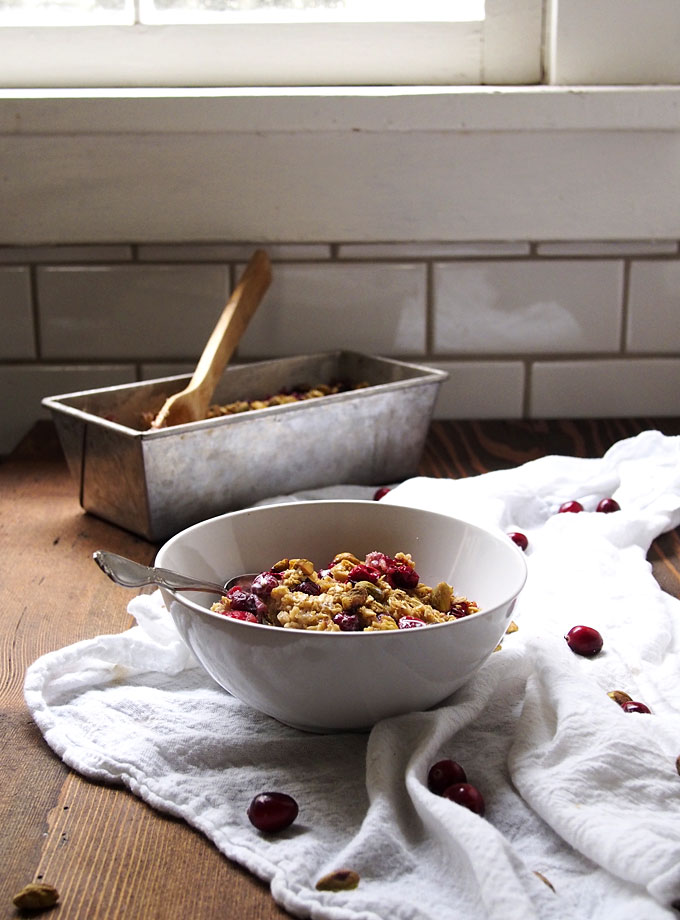 When did buying a dress become so difficult?? I spent HOURS downtown yesterday, trying on ten bajillion dresses (and a few sassy jumpsuits!) in search of the perfect one for a fancy holiday party on Saturday. Did I succeed? Um, no. Not really. It is HARD! Mostly, I think my Portland dirtbagness has overtaken my desire to be clean and fancy, so trying to find a good lookin' dress is much different than it used to be for me. It just feels a bit foreign… Can I wear jeans? Or even better, sweatpants? Yes, I am that person now. #notsorry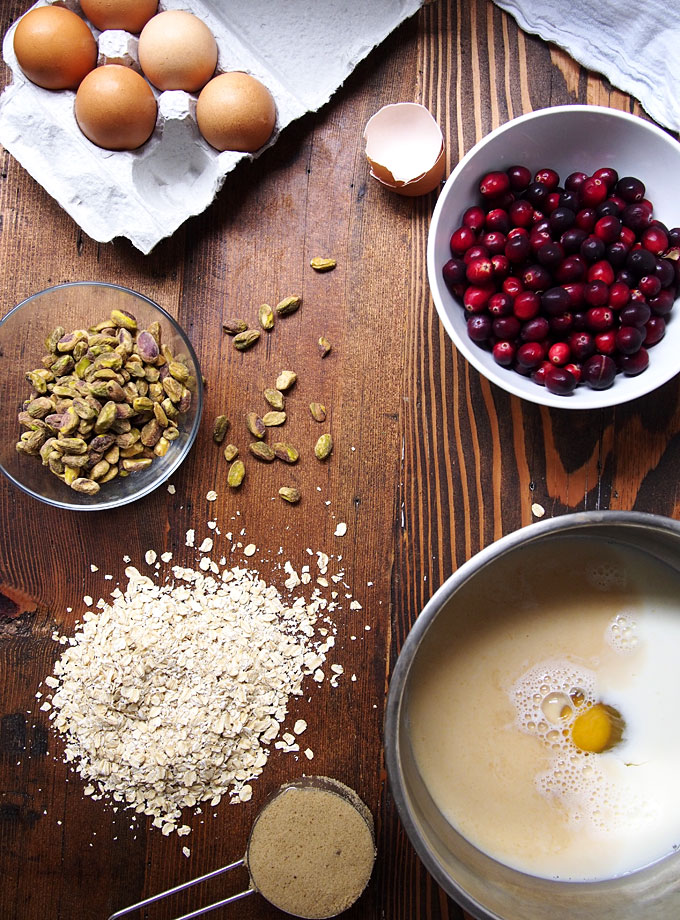 I figured I'd spend a few hours downtown, find the perfect dress, and head home victorious. MANY hours later, I was still downtown being zipped into the tightest bodycon dress everrrrr by a very nice, and significantly more sophisticated than I, saleslady. I believe I snapchatted that dress as being "way too bootylicious" — it was a bit much (or maybe a bit too little… See what I did there?). Anywho. I did finally find a dress that I'm 50% happy with, and it was cheap, and we'll see if I actually end up wearing it on Saturday. And now I'm never going shopping ever again, ever. Who wants to be my personal stylist and just SEND ME the perfect outfit? I'm in need!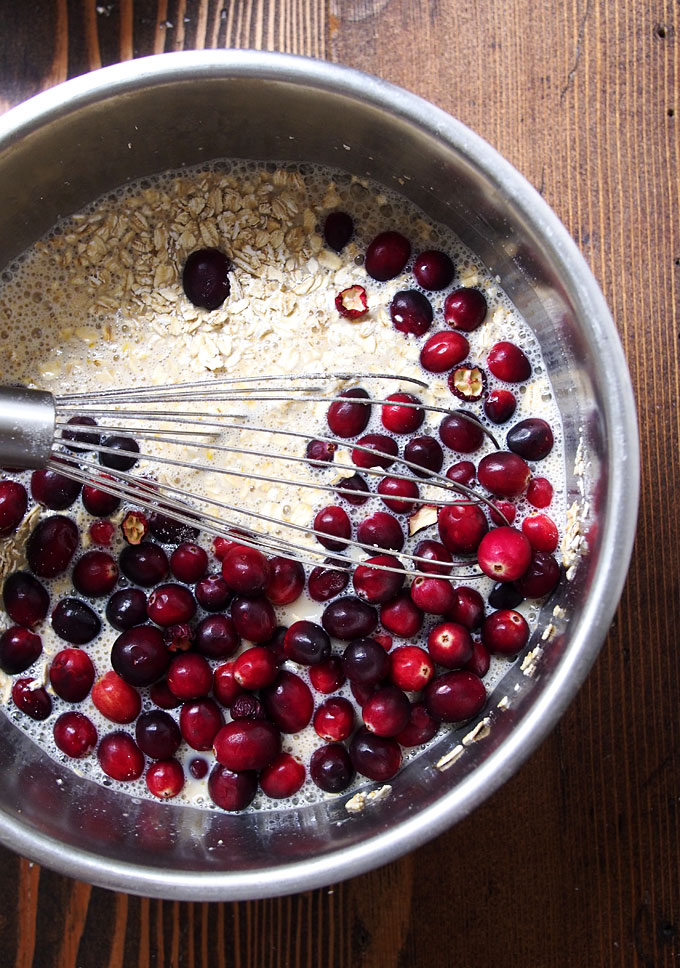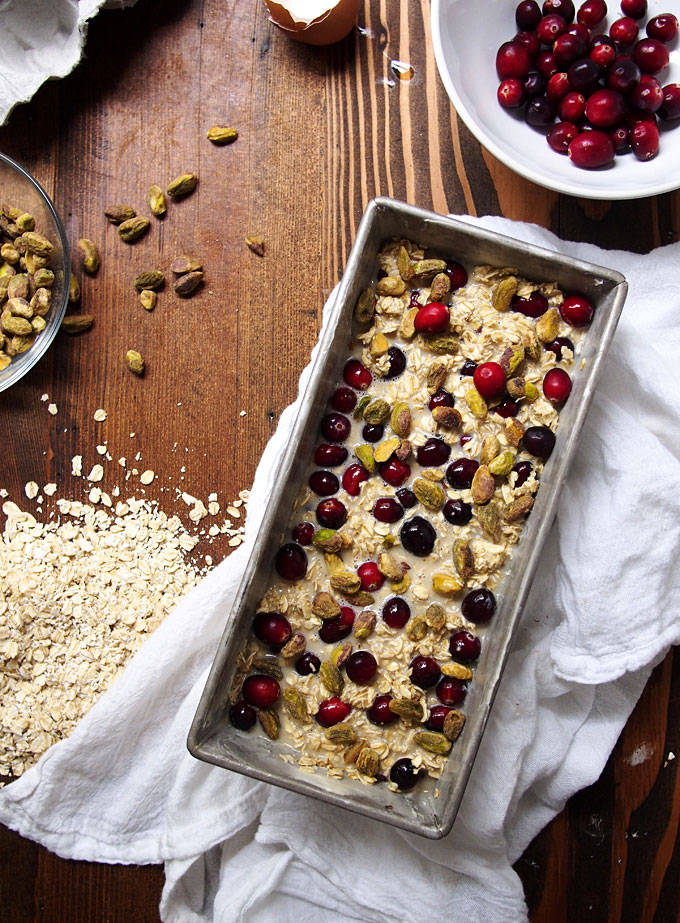 We're still on the cranberry train — did you think we'd stopped already!? WE HAVE NOT! Welcome back to cranberry central! Sarah instagrammed this photo of cranberry & pistachio stollen, which looks errmazing, and I had every intention of making it… until it became oatmeal. I'd never really considered the cran/stach flavor combo, and had both on hand (obviously), so: OATMEAL! You know my first love is breakfast. Well, maybe second love (because: CHEESE!).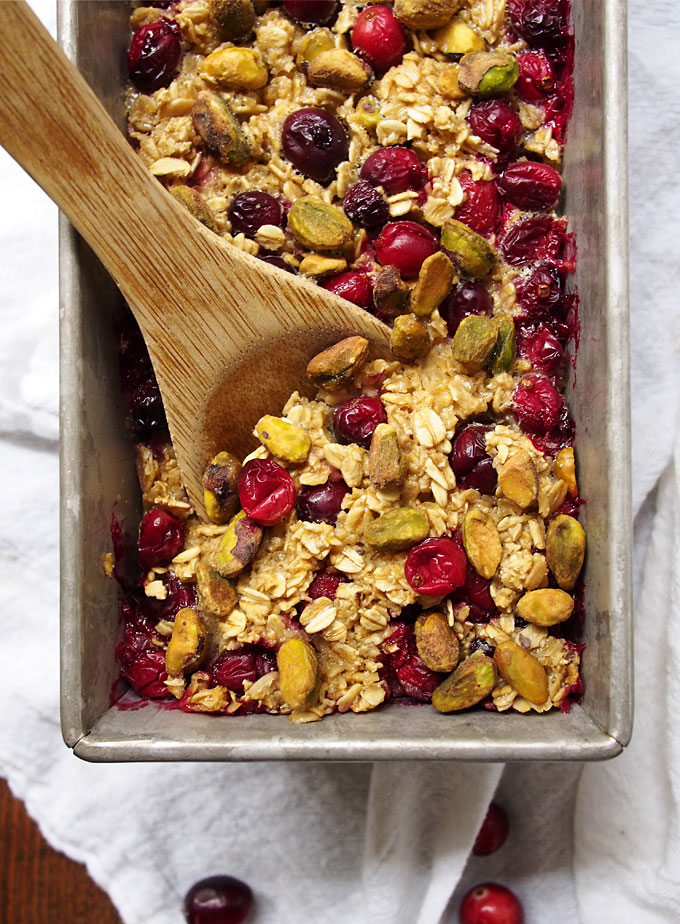 I'll admit that I was skeptical about this flavor combo, and skeptical about putting whole cranberries in my oatmeal. I thought they might be sour bombs of terror, despite the fact that I love them 100%. They turned out to be SO GOOD! Like, little bombs of HEAVEN in each bite of oatmeal! I like that they introduce quite a bit more moisture, which is sometimes my complaint with oatmeal — monotonous dense oatmeal texture. These not only have little cranberry bursts, but crunch pistachios too! YESSSS. Christmas breakfast, anyone? Or… everyday breakfast? This is what I lived on all last week!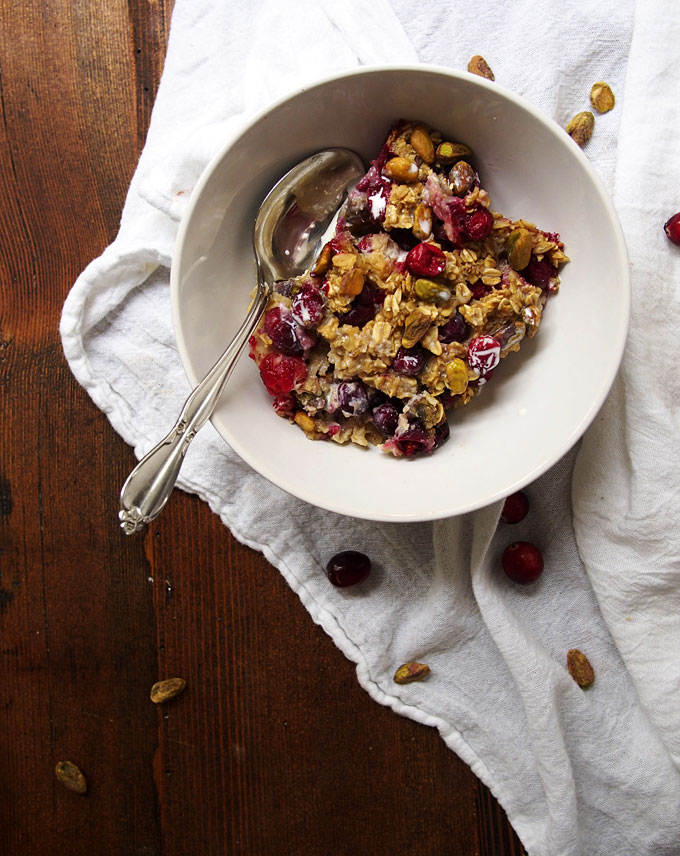 Have a lovely lovely weekend! I'm gonna do my best to not show up naked to this party tomorrow — I'm pretty sure that wouldn't fly with anyone involved. xoxo
Print Cranberry Pistachio Baked Oatmeal
Author:

Prep Time:

5 mins

Cook Time:

50 mins

Total Time:

55 minutes

Yield:

6

-8

1

x
---
1 tsp

butter

1/2 cup

brown sugar
pinch of salt

1¾ cups

milk

1

large egg

1 tsp

vanilla

1½ cups

rolled oats

1/2 cups

pistachios, coarsely chopped

1½ cups

cranberries
---
Instructions
Preheat the oven to 350F. Use the butter to grease an 8×8″ baking dish or 9″ loaf pan.
Combine the brown sugar, salt, milk, egg, and vanilla. Use a whisk to mix until the egg is totally combined and the mixture is smooth.
Add the oats, then most of the pistachios and cranberries (save a little bit for sprinkling on the top).
Bake for 45-50 minutes. The mixture should be set and beginning to turn golden on top.
Serve with half & half, yogurt, or any other topping you want!
---