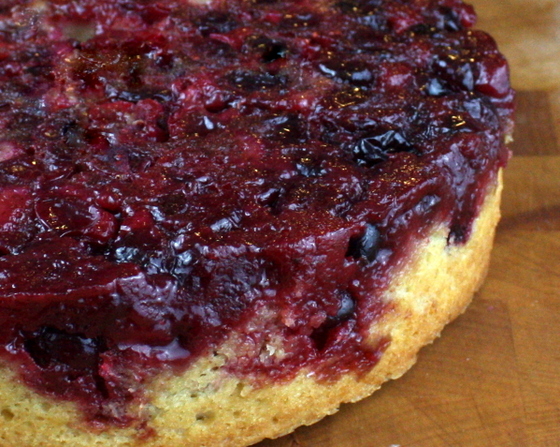 We're at it again with the cranberry! In case you're worried it will end soon: fear not! I have plenty of cranberry left to share with you before the holiday season is over! For those of you rolling your eyes in exasperation at the abundance of cranberry in my life, um… you might want to nap until January.
Have you ever made an upside-down cake? I hadn't. Until I made this for the family during Thanksgiving and discovered it was incredibly easy to throw together! I think I'll be seeing a lot more upside-down cakes in my future. I also find this fitting as I went to an inversions workshop at my yoga studio on Saturday: apparently being upside down is a theme for me these days.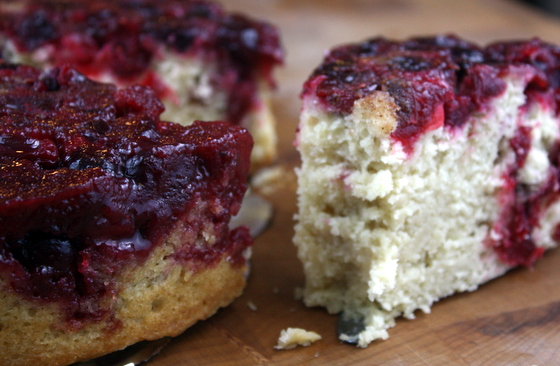 A few things I learned from making this cake: First, I need a microplane
. See my miniature grater? It is amazing, and cute; however, totally impractical and great for grating fingers. Also, a cake plate
. Second, adding ginger to almost ANY recipe is a win. Third, the more fruit (and butter!) the better!
I made this cake in a springform pan, since I don't have a tall cake pan. Butter that baby up! Seriously, channel your inner Paula Deen here: the bottom of the pan should have a thick layer of butter on it.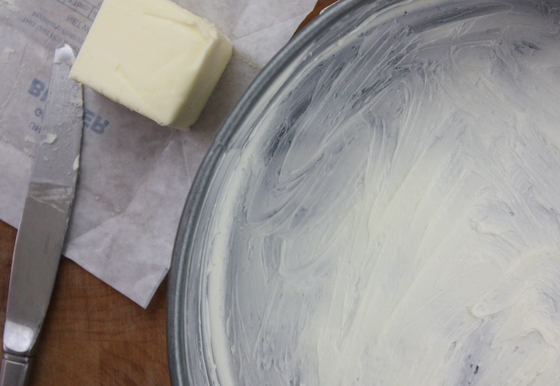 Next you're going to mix up some sugar, lemon zest, and spices. I'm all about lemon with cranberry, apparently. It's a great combo! You'll pour this evenly over the (buttered) bottom of the pan. (See those spices? I am LOVING my new system here!).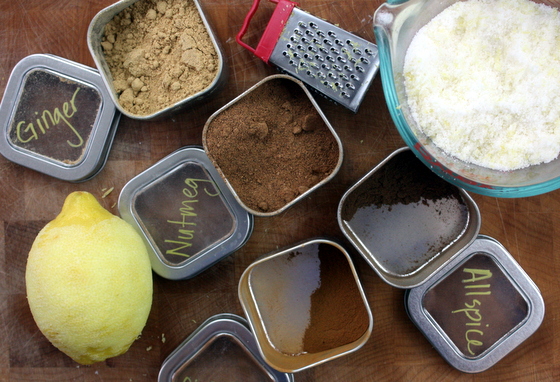 Now it's time for cranberries! I like more fruit in my cakes, so I did a double layer of cranberries. Stack 'em high!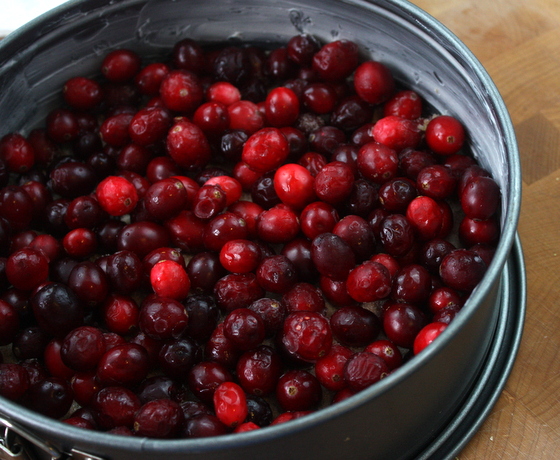 The cake batter is VERY thick stuff, so spoon it on carefully, and then spread it flat. Try not to disturb the sleeping cranberries too much.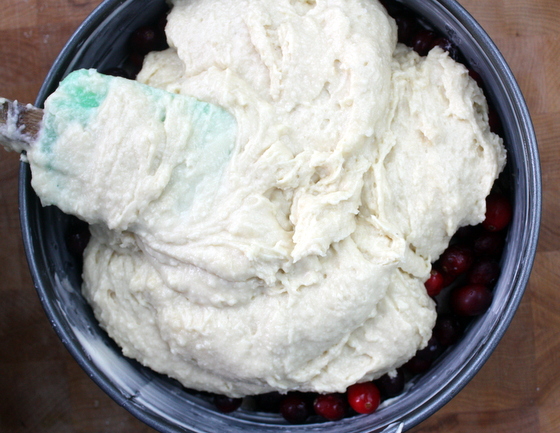 Bake, cool, cut, and EAT! I've been eating it with vanilla ice cream, but I imagine whipped cream would be delicious too!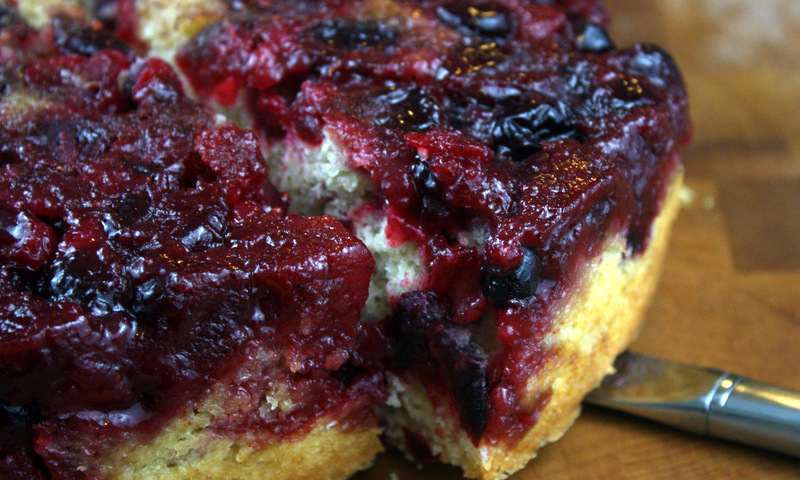 Cranberry Upside-Down Cake
Adapted from Martha Stewart
3 Tbsp unsalted butter, for greasing pan
12 Tbsp unsalted butter, room temperature
1 3/4 cup sugar, divided
1 Tbsp lemon zest
1 tsp ground cinnamon
1/4 tsp allspice
1/4 tsp nutmeg
3/4 tsp ground ginger
2 cups fresh cranberries
2 eggs
1 teaspoon vanilla extract
2 1/2 cups all-purpose flour
2 teaspoons baking powder
1/2 teaspoon salt
1 cup milk
Preheat the oven to 350 F. With the 3 Tbsp butter, grease a high-walled 9″ round pan, focusing most of the butter on the bottom of the pan.
In a small bowl, combine 3/4 cup sugar with the lemon zest. Rub the lemon zest into the sugar until completely incorporated. Mix in the cinnamon, allspice, nutmeg, and ground ginger. Pour this mixture evenly into the bottom of the pan. Add the fresh cranberries to the pan, making about 2 complete layers.
Cream the remaining 12 Tbsp of butter with the remaining 1 cup of sugar until light and fluffy, at least 3-5 minutes. Add the eggs, one at a time, scraping down the sides of the bowl as needed. Add the vanilla. In a separate bowl, combine the flour, baking powder, and salt. To add the flour mixture to the butter mixture, alternate three times (ending with flour) with the milk. Do not overmix.
Carefully spoon the batter over the cranberries in the pan, taking care not to mix them in. Spread the batter flat, and bake for 50-60 minutes, or until a cake tester comes out clean.
Let the cake cool for about 30 minutes, then run a knife around the outside and invert onto a platter.