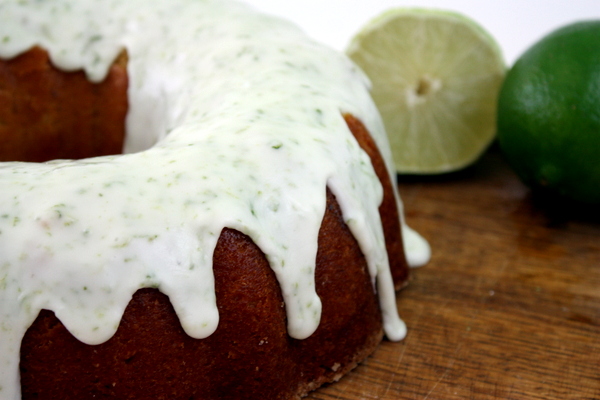 I can't get enough lime: it's green (uh, hello best color EVER), tangy, zesty, and undoubtedly makes the best flavor of popsicle. Don't doubt me on this — just go try a lime popsicle and try telling me it isn't the best one you've ever had. Just try.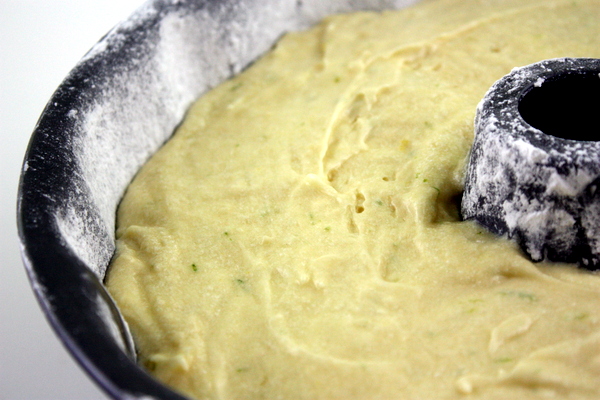 I love pound cakes. I love bundt cakes. I love lime. Hence is born this cake, and a hefty lack of self control to go with it.
To ensure a super-limey flavor, I took a bunch of limes and squeezed the heck (aka juice) out of them. Then I took that juice and cooked it down to a dense, flavorful, lime reduction. It has to be good if there's a reduction involved, right? Right.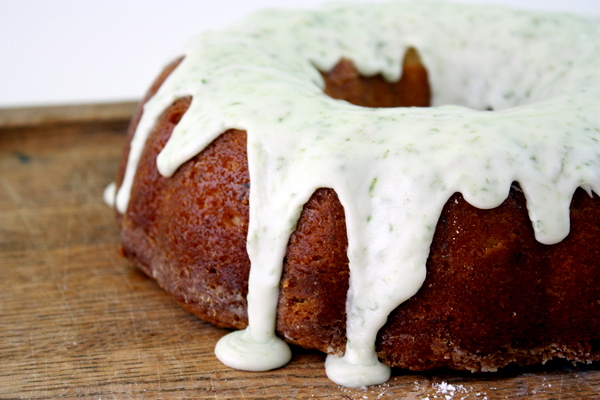 Add that reduction, along with a LOT of lime zest, to the best pound cake batter EVER and BOOM: life-changing lime pound cake. Top it with a thick, limey glaze, and you'll probably never eat another veggie in your life. You'll just live on pound cake, and I'll be to blame. Sorry 'bout that.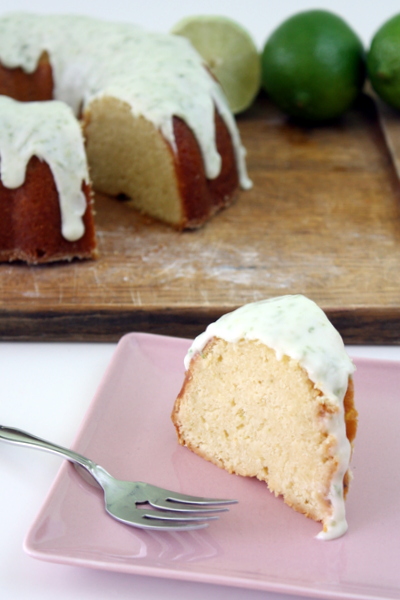 This cake is started in a cold oven, gradually increasing the temperature. I'm convinced this is the best way to make the most dense pound cake possible: which is the only way to make a pound cake! Sometimes I want a bit more fluff, like for pound cake cupcakes, but this bundt was perfectly dense and literally had me savoring each and every bite. You'll love it. Guaranteed.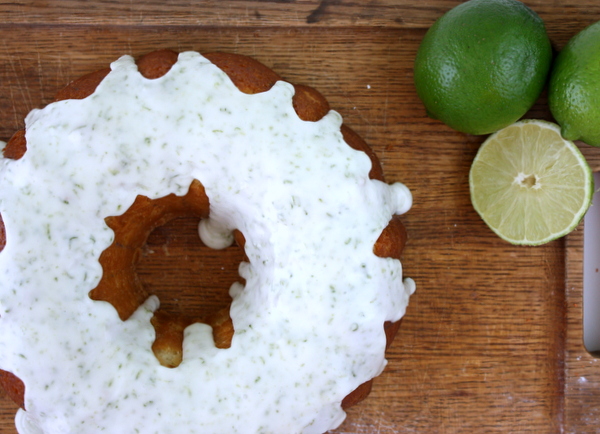 Print Lime Pound Cake
Author:

Prep Time:

20 mins

Cook Time:

2 hours

Total Time:

2 hours 20 minutes

Yield:

1

cake

1

x
---
Description
A fresh twist on pound cake takes this classic recipe's decadence to a new level.
---
8

limes, enough to get almost 1 cup of juice from

6 Tbsp

lime zest, divided

1

8-ounce package cream cheese, room temperature

1 cup

unsalted butter, room temperature

3 cups

granulated sugar

1 teaspoon

salt

6

large eggs, room temperature

3 cups

all purpose flour, sifted

3 cups

powdered sugar, sifted
Prepare your bundt pan by liberally buttering, then dusting with powdered sugar.
---
Instructions
In a small saucepan, gently simmer 3/4 cup of lime juice until it has reduce to 1/4 cup of liquid. This will take at least 15 minutes. You can do this ahead — it is preferable if the reduction has cooled a bit before adding it to the recipe.
With clean hands, rub 3 tablespoons of zest together with 1/2 cup of your granulated sugar. This is to release the oils and enhance flavor.
With a mixer, beat the cream cheese until smooth. Add butter, and again mix until smooth — scraping down the sides of the bowl as needed. Add sugar, including the sugar with lime zest, salt, and beat for 10 minutes — until mixture is light and fluffy. Add eggs, one at a time, scraping down the sides of the bowl. Add lime reduction and mix to combine. Add the flour and gently mix until just combined — do not overmix.
Pour the batter into your prepared bundt pan, and place the pan in a cold oven. Bake at the specified temperatures for the following times:
200 F for 20 minutes,
250 F for 20 minutes,
275 F for 10 minutes,
300 F for 60 minutes, or until a cake tester comes out clean.
Cool the cake in the pan for 30 minutes before inverting onto a cooling rack. Allow to cool completely before glazing with a mixture of the powdered sugar, remaining 3 tablespoons of lime zest, and about 1 tablespoon of lime juice. Adjust portions of powdered sugar and lime juice for your desired consistency – I went with a super thick (almost a paste) glaze, so it wouldn't run off everywhere.
Slice, and enjoy!
---