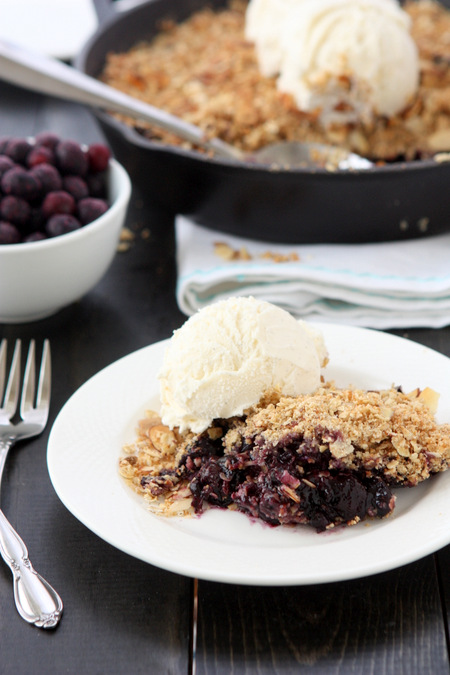 What a weekend! I'm taking this Monday as a "rest & recuperate" kind of day… we had a wonderfully exhausting weekend. One of the many fabulous perks of living in Bozeman is that there are MANY Forest Service cabins nearby, most of which you can rent for a night and find yourself enjoying the mountains from the comfort of a rustic cabin. This weekend, a friend of ours reserved the Garnet Mountain Fire Lookout — which I have been hoping to visit for quite some time now! It's usually booked MONTHS in advance, but there was a last minute cancellation and he was lucky enough to swoop in for it. To the mountains we go!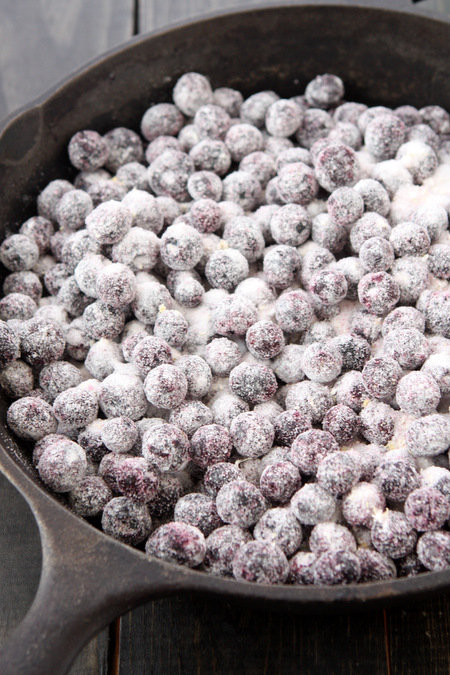 We don't have AT gear (alpine touring gear), nor do we have avalanche beacons, so going up the 3.5 mile steep, slide-prone route was out of the question. That doesn't sound really appealing anyways, does it? Instead, we rented some good ol' fish-scale nordic skis and opted for the 10.5, less-steep (mostly), round-about way. We figured it wouldn't be that hard.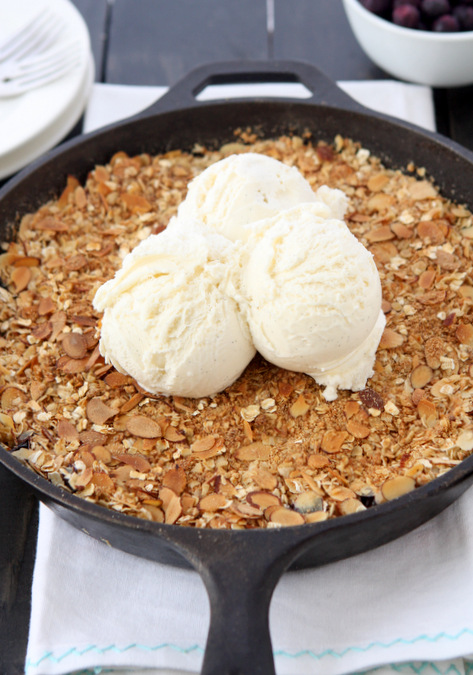 WRONG. First things first, we arrived at the trailhead (about 40 minutes drive from Bozeman) later than ideal, knowing we'd be racing to make it there in the light. We planned on it taking us 5 hours. I go to put on my boots, only to realize they'd rented me TWO RIGHT BOOTS! Oh no. We weighed all options — hike up the steep way in my snow boots? Drive back to Bozeman and get the right boots? Suck it up and wear two right boots? I opted for option #3: wear two right boots. Awesome.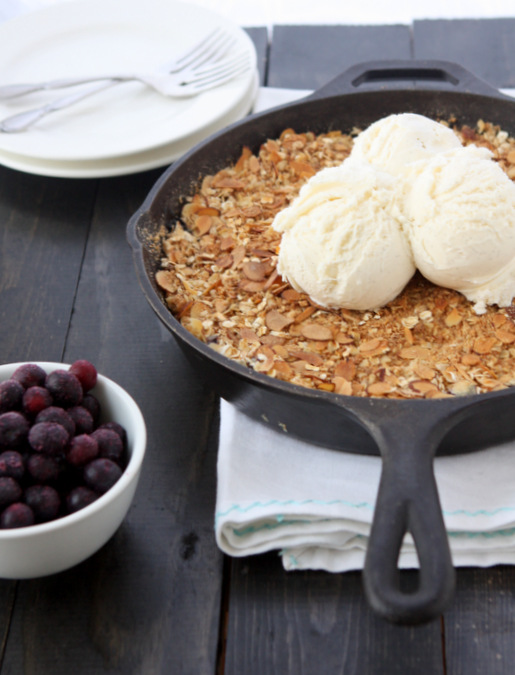 The first five miles of the trip were relatively gentle, mostly on a snowy road (closed to traffic). Then we turned up into the mountains and things got STEEP. It wasn't always that bad, but the snow was warm and sticking to our skis sometimes, so we had to take them off and hike. In two right boots. My feet were hurting, but I did an alright job of putting that out of my mind.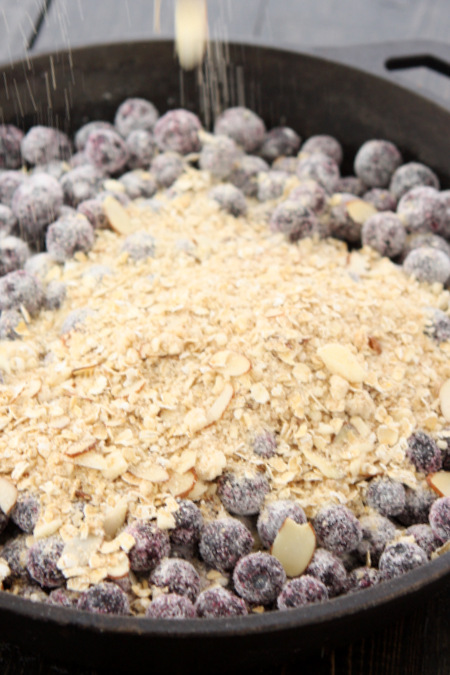 All in all, we actually had a lot of fun going up. Then, it got dark. And snowy. And windy. And we were post-holing up to our hips the steep sections we had no choice but to hike. We definitely surpassed our 5-hour mark. THANK GOD we had an app on my phone that we could reference to find the trail (GPS Kit, worth every penny of the $9.99). Without the app, there is no way we would have known where the trail was. Way to plan ahead, guys. Way to plan ahead.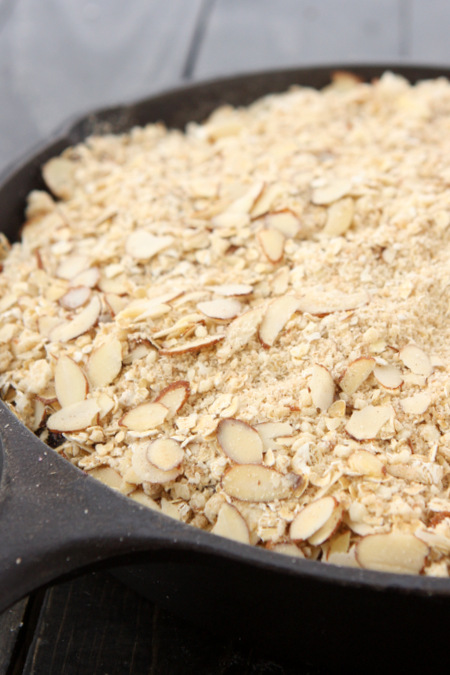 While the trip was certainly an opportunity for tensions to run high, we again proved what a great team we are by balancing each other out, working together, and not allowing a stressful situation to undercut our relationship. WIN for Team Loudermilk! The hardest part? Skiing down four feet of powder on nordic touring skis. Not easy, not recommended. I'm seriously considering buying an AT setup now!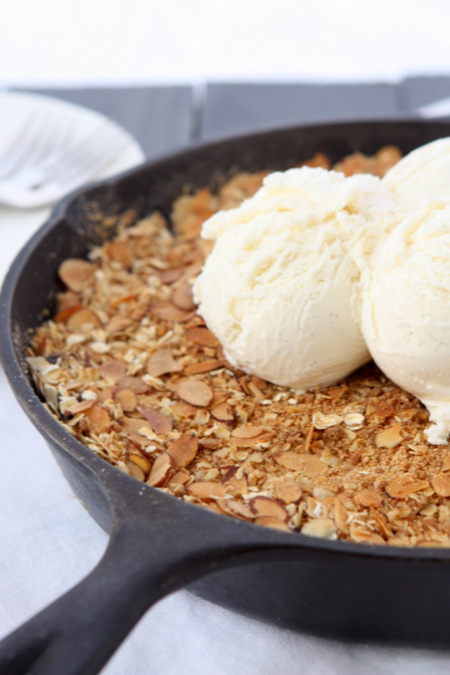 Despite the two exhausting days, we had a fabulous weekend. The views are GORGEOUS, with towering rock faces, beautiful mountains, half-frozen streams, etc. We loved it. It's not often we get THAT far back into the mountains during the winter. The cabin itself was marvelous! Since it is an old fire lookout, it has windows 360 degrees around the cabin, which is built up to the second story level, with two bunks, a wood stove, AND a propane stove (which was out of propane… so we cooked steaks (!!) on the fire). Unfortunately, by the time I got up and out of bed and motivated, the view had disappeared into a gusty whiteout! Next time.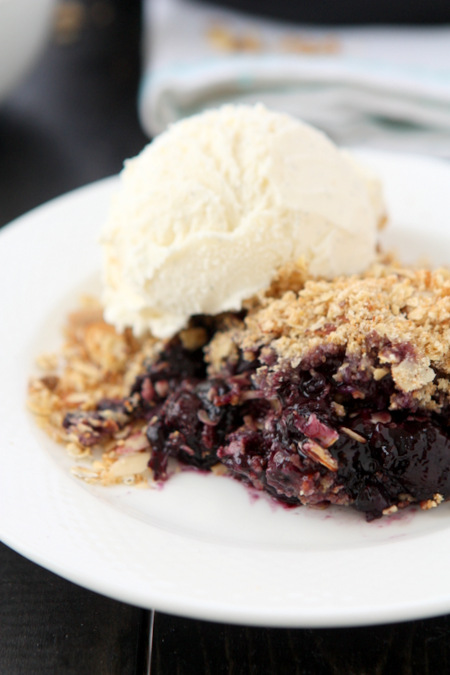 Now that I've blabbered on about the weekend, should I tell you about this skillet blueberry crisp! It's pretty darn self explanatory, though… right? What is it about taking a recipe into a cast iron skillet that makes it so appealing? Maybe that's just me. It's so pretty in a skillet!
This is a classic blueberry crisp — nothing funky to throw you off. If you need to mix up a dessert in a hurry, this is it! Throw together the blueberry mixture (30 seconds), then the oatmeal crisp topping (3 minutes), put all of it in the oven, and you have a wonderful dessert in no time! And of course this is an excuse to eat vanilla bean ice cream. As if you need an excuse…
Print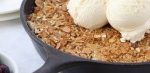 Skillet Blueberry Crisp
Author:

Prep Time:

10 mins

Cook Time:

60 mins

Total Time:

1 hour 10 minutes

Yield:

6

-8

1

x
---
1/2 cup

brown sugar

1/2 tsp

cinnamon

¼ tsp

salt

1 cup

all-purpose flour

3/4 cup

cold unsalted butter

1 cup

raw oats

1/3 cup

granulated sugar

1 tsp

lemon zest

2 tsp

cornstarch

5 cups

blueberries (frozen or fresh)
---
Instructions
Preheat the oven to 375 F.
Combine the brown sugar, cinnamon, salt, and flour. Mix well to combine. Using a food processor, or two forks or your fingers, cut in the butter until it is in very small (pea-sized) pieces.
Mix in the oats, and set aside.
In a separate bowl, rub the granulated sugar together with the lemon zest. Mix in the cornstarch, then add the blueberries. Stir to coat the berries.
Pour the berries into a large cast-iron skillet (or a buttered 8×8 baking dish), and sprinkle the oat topping over the berries. Bake until the fruit is bubbling and the topping is browned — 50 minutes to 1 hour.
Serve with ice cream!
---