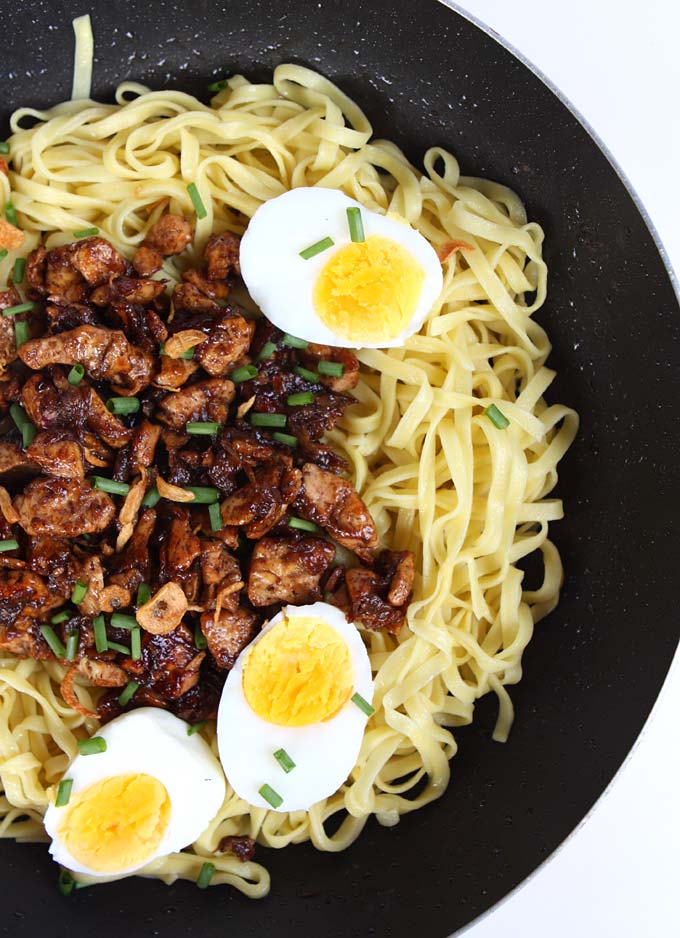 Buckle up, errbody! We're going on a little ride today. A RIDE TO AMAZINGNESS! I know I often get excited about recipes — so maybe you just think it's normal when I'm like "OMG THIS IS THE BOMB" — but seriously: this recipe is the bomb. THE BOMB. I'd insert the bomb emoji here if we were on instagram (where, sorry/not sorry, I've increasingly been emoji-ing).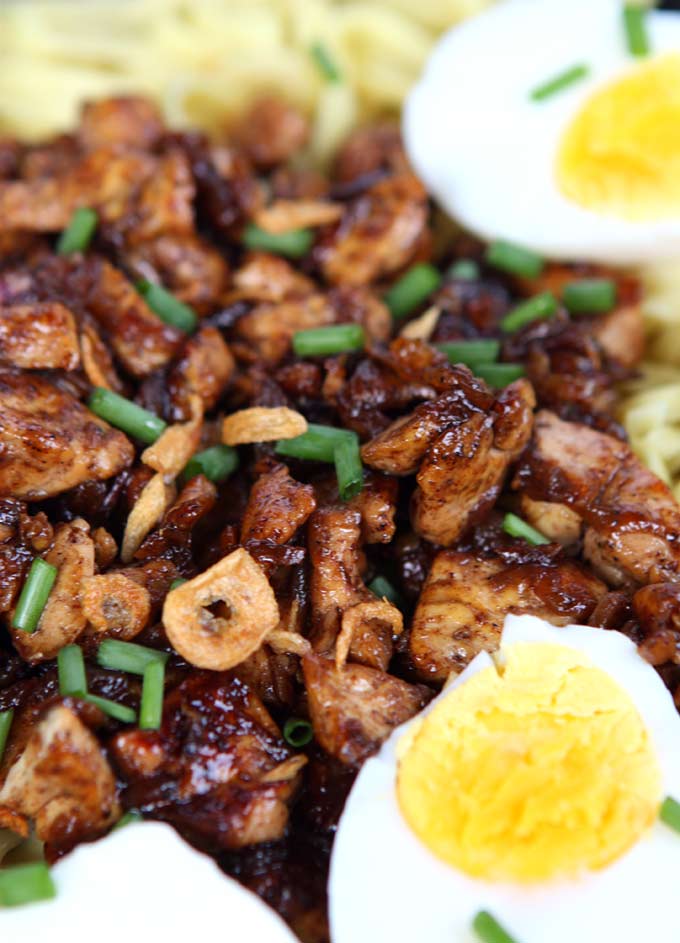 This dish, which is made of tofu, is genuinely the least tofooey (ha! that's definitely not a word) tofu dish I've ever eaten. Fo reals. My eaters asked "What is this? Is it chicken?" to which I said "MUAHAHAHA IT IS TOFU" to shocked faces/tofu converts. I think part of it is my technique getting better, but part of it is simply this RECIPE. It's incredible. Chinese five spice? HELLLOOO! New BFF. How are there so many foods in this world I've never used? This is very good news for my future as a food blogger — you probably don't want me posting the exact same recipes again and again… nor do I want to do that. Hallelujah for new ingredients to keep us on our toes!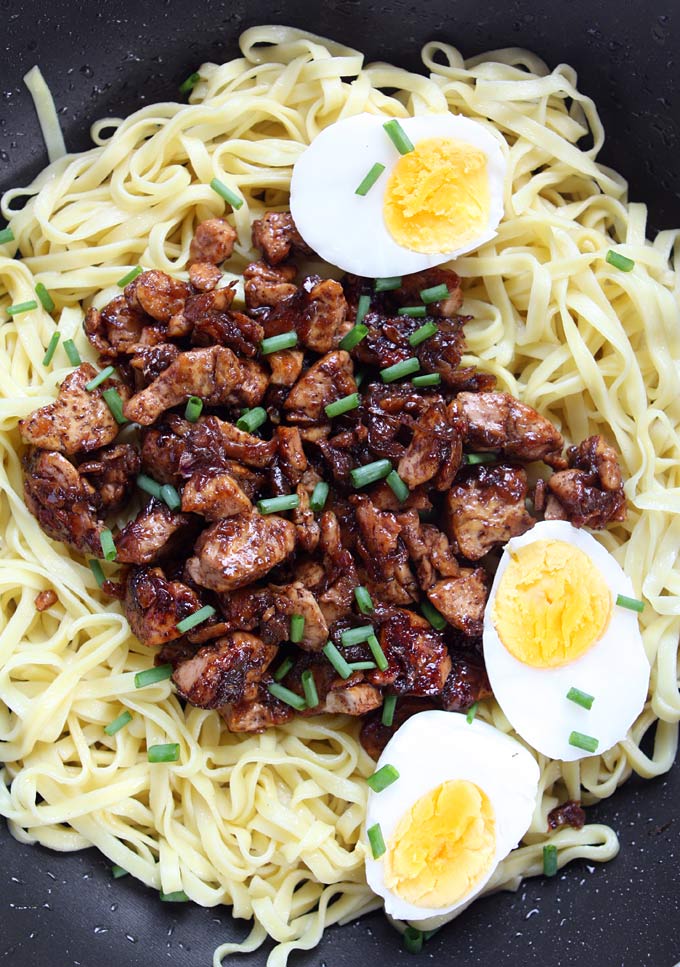 I first saw this recipe last month from My Name is Yeh (is it still? Happy wedding, Molly!) and immediately knew I had to make it. Buuut: vegetarian. And much much easier. So I totally bastardized the recipe — anyone who actually knows how to make Taiwanese meat sauce would probably spew meat sauce all over their computers if they read this recipe. For those of us who are lazy/tofu eaters: WE ARE WINNING. This recipe comes together quickly, and if you're anything like me, will be a new tastebud adventure. A highly recommended tastebud adventure! Woop!
Print Taiwanese Tofu \"Meat\" Sauce
Author:

Prep Time:

5 mins

Cook Time:

20 mins

Total Time:

25 minutes

Yield:

2

1

x
---
14 oz

firm tofu

2 tsp

vegetable oil

1/3 cup

fried shallots*

1/4 cup

soy sauce

3 Tbsp

dark brown sugar (I used palm sugar)

2 tsp

Chinese five spice powder

1 Tbsp

rice wine vinegar

1 tsp

black pepper

1/2 cup

water

4

hard boiled eggs, peeled

1

lb cooked egg noodles
thinly sliced scallions, for garnish
---
Instructions
In a large nonstick pan over medium-high heat, crumble the tofu into bite-sized chunks. It's okay if they get smaller as you cook and break some apart. With a spatula, stir the tofu and cook until it's golden-brown on as much of it as possible.
Add the oil, fried shallots, soy sauce, brown sugar, Chinese five spice, rice wine vinegar, and black pepper. Stir to combine, then add the water.
Cook, stirring occasionally, until the water has reduced substantially — the mixture should be a thick sauce — about 10 minutes.
Serve the sauce over noodles, with hard boiled eggs and sliced scallions.
---
Notes
*You can either slice shallots very thin and fry them in shallow oil, or buy fried shallots at an Asian grocery store.
The original recipe calls for 2 cups of water, and a much longer cooking time during which you actually add the hardboiled eggs to soak up some of the flavor. If you have the time and your pot allows it, go for it!