Jaaaanuary!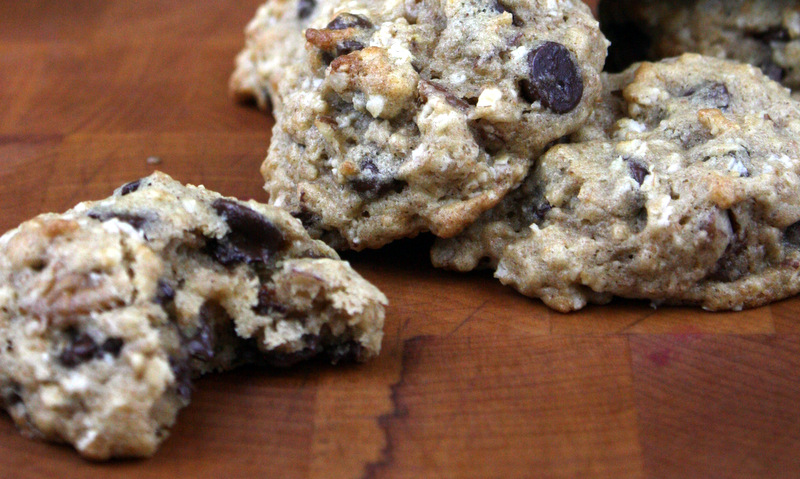 January is that time of year when people swear they're going to do XYZ — exercise more, stop eating so much sugar, get dressed in real clothes everyday, etc. I'm not a New Year's resolution type o' gal, I make my decisions on my own time (seriously, other people imposing timelines on me is recipe for disaster); however, I totally support those who do take the new year as a chance to make a fresh start. Whatever excuse you need, if it works: it works.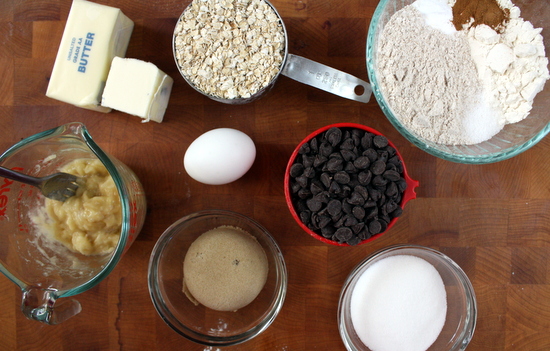 Back to the point — despite all of the exercising and sugar-fasting y'all might be doing, I KNOW you get the urge to eat some cookies. You just simply can't deny yourself SOME cookies, right? I'm a firm believer that you should eat what you want (um, within reason), and just do the necessary work (read: exercise) to offset it. Even if you aren't on the spandex-train, you can (and should) eat these cookies. [EDIT: I found this article after writing this post, HECK YES! I'm not the only one!] They're full of bananas! They have whole wheat flour! What else do you need to know!? Nevermind the chocolate and sugar (think of them as vitamins).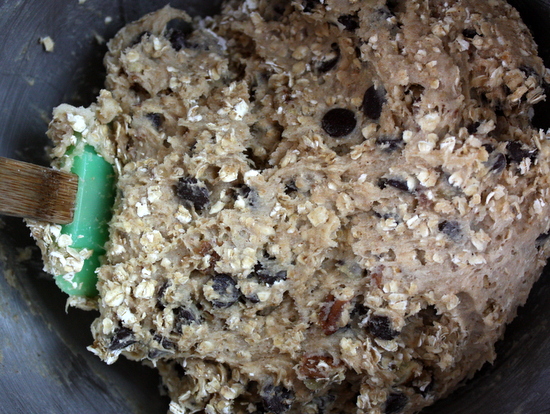 I make these cookies whenever I have bananas suitable for banana bread, but am more in the mood for cookies. There's a look into that complex brain of mine!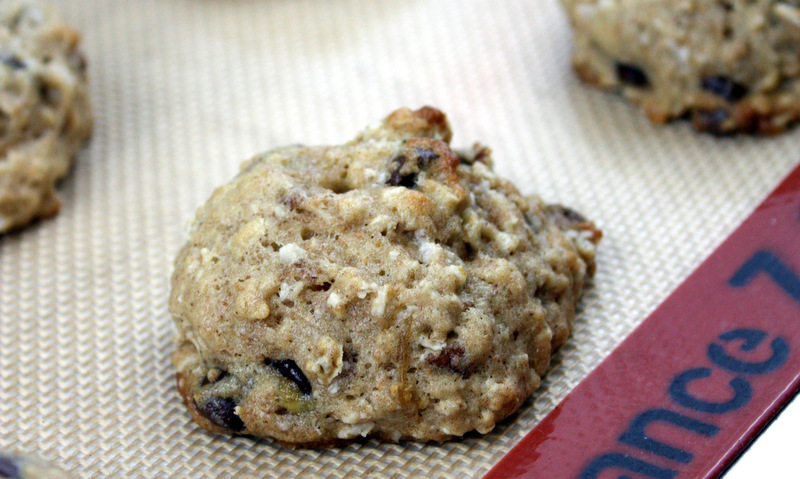 These cookies are actually somewhat similar to the best cookies in the world, but have a distinct banana-bread flavor — and who doesn't love banana bread? Seriously, who?
Banana Nut Cookies
Adapted from Martha Stewart
1 cup all-purpose flour
1/2 cup whole-wheat flour
1 tsp salt
1 tsp cinnamon
1/2 tsp baking powder
3/4 cup unsalted butter, softened
1/2 cup granulated sugar
1/2 cup packed brown sugar
1 large egg
1 1/2 tsp vanilla
1/2 cup mashed ripe banana (about 1 large)
1 cup rolled oats
1 cup chocolate chips
1/2 cup coarsely chopped pecans
Preheat the oven to 375 F.
Mix together flours, salt, cinnamon, and baking powder. Set aside.
With a mixer, cream the butter and sugars until light and fluffy — at least 3 minutes. Mix in the egg, then vanilla, then banana.
Combine the flour mixture and the butter mixture, mixing until just combined. Fold in oats, chocolate chips, and pecans. If desired, refrigerate the dough at this point for up to three days. Scoop out dough in 1/8 cup quantities and place on a parchment-lined cookie sheet. Bake for 12 minutes.
[printfriendly]