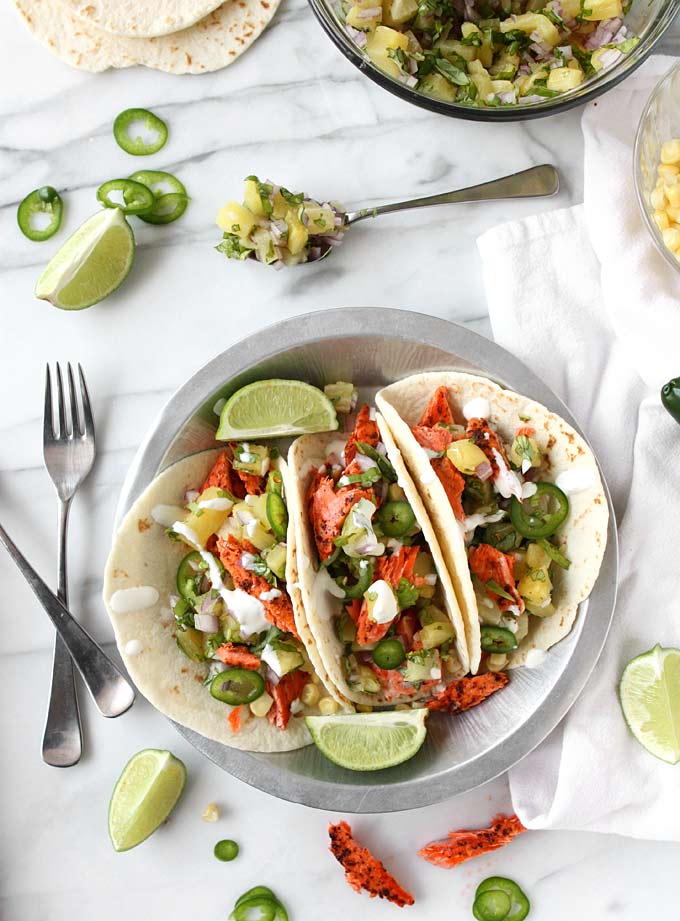 Happy Monday! I hope you all had a wonderful weekend! I spend this weekend, and last, at the beach with my family. Woop! That means having delicious smoothies for breakfast, walking four hours either along the beach or up into the hills, and lounging in my penthouse room (no heat, but it has 360 degrees of windows and a great view!). Plus: getting work done. I basically took Thursday and Friday to socialize, so as much as I (sometimes) want to respect the weekend for the weekend… I can't *not* do some work. Good thing I have fun!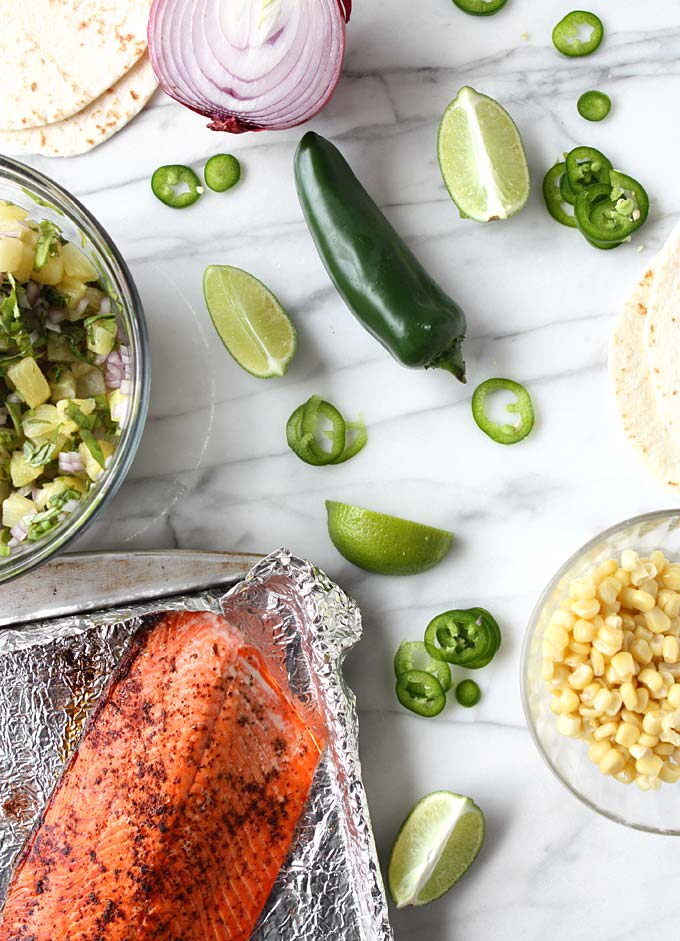 This week, for me, holds much of the same as last: looking for apartments in Portland, cooking yum yum food, and teaching yoga (that's new this week! more on that eventually!). I've got the yoga and the yum yum food covered, but does anyone have a gorgeous SE Portland apartment they want to give me? Or just point me in the right direction? Finding housing here is turning out to be a BEAST!! I'll admit I have pretty strict location requirements … but why settle? I'm so excited to be in a place I'm psyched about, that I don't want to be anywhere else!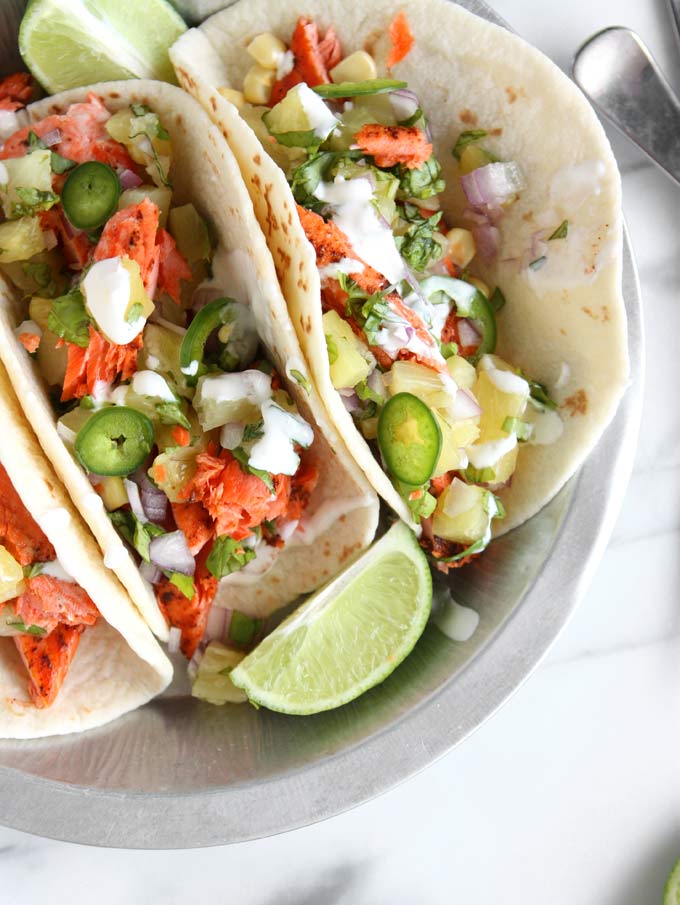 One thing I would loooove to do again this week is make THESE TACOS! YESSS! As much as I love salmon and want to give it credit here, this recipe should be called "Pineapple-Basil Salsa (with chili-lime salmon)" because THE SALSA STEALS THE SHOW! In the best possible way. Pineapple + red onion + basil + a little lime juice = O.M.G. Combined with some hunks of yummy salmon, all rolled together in tortilla: one delish taco. I ate way too many of these and did not regret it one bit!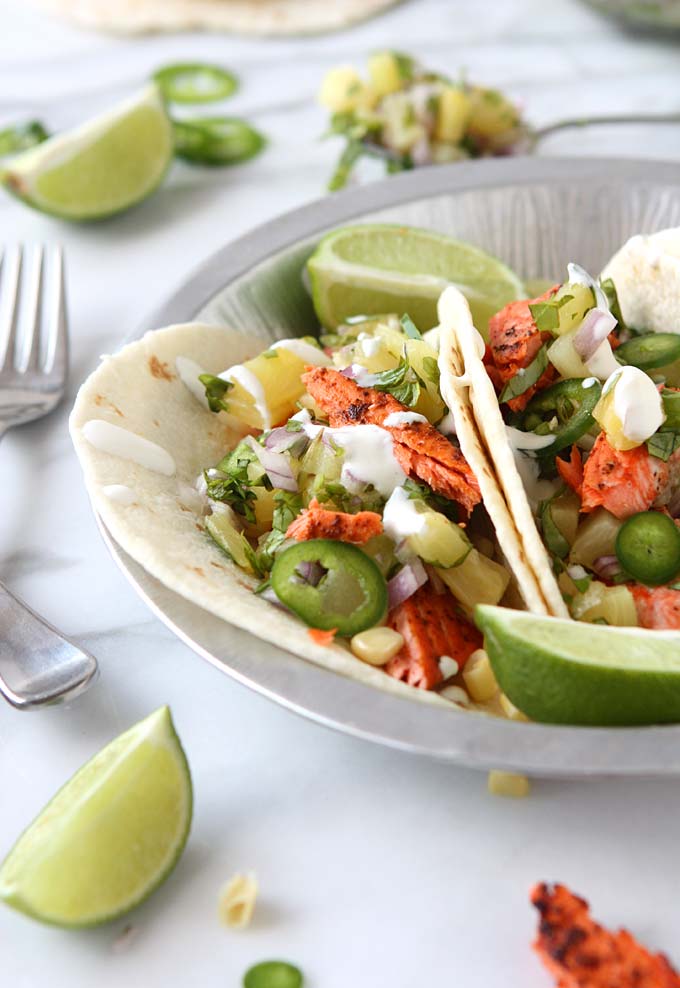 This recipe sounds a wee bit complicated, with the long title and all, but seriously: this was QUICK. The salmon takes less than 10 minutes to cook, and the only other part is making the salsa. You can either quickly chop up a pineapple and some basil and onion, OR you can use canned pineapple tidbits (drain them) to mix up with the basil and onion! Super quick. You can do it while the salmon cooks!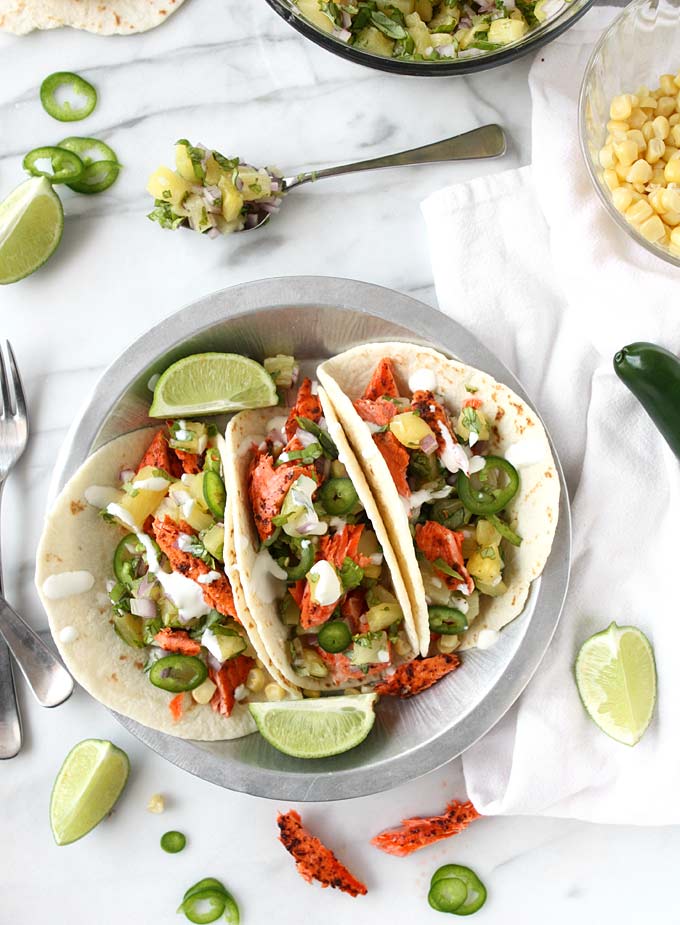 Seriously, there is zero excuse not to make these tacos. Unless you don't like fish. In which case … don't look at this. Look at this! Or this! But if you DO like salmon: you're welcome. You'll love this. Pineapple + basil FTW! xo
Print Chili-Lime Salmon Tacos with Pineapple-Basil Salsa
Author:

Prep Time:

5 mins

Cook Time:

10 mins

Total Time:

15 minutes

Yield:

4

1

x
---
1

lb boneless salmon fillet

2

limes
salt & pepper

1 tsp

chili powder

2 cups

diced pineapple

1/4 cup

fresh basil, chiffonade or chopped

1 cup

corn kernels

1/2

red onion, minced

8

small corn or flour tortillas
sour cream
---
Instructions
Line a baking sheet with foil and lay the salmon skin-side-down on the foil. Squeeze the juice from one lime over the salmon, sprinkle a little bit of salt & pepper on the fillet, then sprinkle the chili powder all over.
Turn the oven on BROIL and place the rack on the second-to-highest shelf. It should take about 10 minutes, assuming your fillet is around 1″ thick.
While the salmon is cooking, chop the pineapple, basil, and onion. Mix together with the corn and juice from the other lime.
Heat the tortillas over a flame (to char slightly, or use whatever method you prefer).
Serve the tacos with sour cream, extra limes, and any other garnishes you want!
---